Avoid the perils of rent to buy in Spain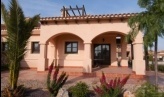 Rent to buy schemes are nothing new, and many overseas property agents are helping distressed developers in Spain generate vital cash-flow by arranging rent to buy deals with potential purchasers unable to secure finance. But ipsbmv.com ask, are these types of deals fair to buyers?
In an ideal world rent to buy agreements can be a win win situation for both buyers and sellers. The developer or owner of the property can arrange to rent the property out to a potential buyer who can try out the property for size before making a full commitment to buying the property.
The investor can also buy the time needed to raise mortgage finance or wait until lending restrictions are loosened in the chosen country before buying, depending on the length of time the rent to buy arrangement is in place.
The rent paid on the property also goes towards the deposit and the price paid for the property is fixed from the outset, so if prices rise, the investor will still benefit from the capital growth generated.
The developer on the other hand will benefit from the cash-flow generated and also the possibility that the purchaser may be forced to give up the option to buy if they are still unable to secure finance at the end of the agreed term - which can happen in some cases.
This is the point where rent to buy becomes less attractive for the buyer. Jon Ainge Director of ipsbmv.com commented, "With some rent to buy schemes in Spain, you will be entering into a relationship with a developer for a long time with some arrangements lasting for up to five years. A lot can happen in this time, so you need to make sure that you check any contract you enter into thoroughly and ideally seek legal advice before signing anything."
According to ipsbmv.com the structure of some deals mean that a purchaser may end up paying a higher purchase price and there is also the risk of losing any money paid towards the down payment each month should a sale fail to go through.
Rent to buy schemes can often be offered on developments that offer little potential for long term capital growth. Oversupply issues in Spain could lead to some areas of the country not clearing its current stock levels until 2017 therefore there is a theoretical risk a purchaser may be locking in a price above the future market value.
Spanish property experts at ipsbmv.com were keen to highlight the importance of investing in high quality developments in areas of Spain with the best prospects for capital growth in the current market conditions.