Spring Showers Syndrome (SSS)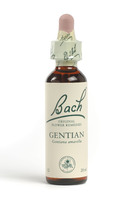 With the May forecast looking wet and dreary we shouldn't underestimate the impact it can have on our emotions. Bright sunny weather tends to encourage us to feel happy and carefree whilst dark, wet weather can leave us feeling generally gloomy and sluggish. This can mean we are less productive at work and unlikely to make the most of our leisure time.

Bach Original Flower Remedies are a system of 38 remedies which can help us to feel emotionally balanced and positive whatever the weather:

Wild Rose - If you have lost your drive and simply feel like you can't be bothered to do anything when it is raining, Wild Rose might help you find purpose and motivation.

Gentian – If you feel easily discouraged by the bad weather potentially ruining your plans, Gentian can help to restore your positivity and help you to see that you can find another solution or soldier on through.

Olive – If the bad weather makes you feel mentally tired and weary, Olive can help restore emotional strength and vitality to keep you focused and on top form all day.

Bach Original Flower Remedies originate from the Bach Centre and are produced according to Dr Bach's traditional methods, which date back over 75 years. Bach Original Flower Remedies are made from natural flower essences and are suitable for all the family.

Take 2 drops of your chosen remedy/remedies directly on your tongue, or in a glass of water and repeat 4 times a day.

Bach Original Flower Remedies cost from £6.65 and are available from Holland & Barrett, Boots and most independent pharmacy and health food stores. For more information, visit bachremedies.co.uk. Always read the label.