Spanish property fire sale a Sterling opportunity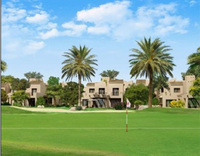 Discontent is spreading in Europe, there is open revolt against austerity. First Greece and now even France, one of the founding members, have fought elections promising to lessen the blow on their beleaguered populations.
Nobody wants austerity, the problem is austerity is essential to the European single currency as we know it, yet governments remain powerless to convince people to take the medicine of cuts to living standards.
This is why the Euro has fallen to a 3 ½ year low against Sterling.
Jon Ainge, Director of ipsbmv.com comments "The Euro is not going to collapse, it simply won't be allowed to happen, however I think it does have further to fall. €1.30 to the pound, once unthinkable, is now openly talked about.
Spanish property, already heavily discounted is about to become even more attractive to Sterling buyers.
Your money is now going to buy more Spanish property than at anytime in the last decade."
The Spanish banks are in denial sparking a fire sale of distressed Spanish property being offered to overseas investors for a fraction of their original cost and with 100% mortgages at just 1.5% above Euribor.
Ainge added "The opportunity is not in off-plan, key ready developments are already there for the taking."
According to ipsbmv.com, this reflects the banks' desire to control the slowdown rather than accept it, as has happened in countries like Ireland.
Murcia is one location where there is talk of recovery in Spain, yet distressed bank owned properties will remain in this region and it is important from an investment point of view to look at the quality of developments as well as price.
The construction of the Paramount theme park is now a done deal when £10.8 million was invested to start the development and naturally we expect Murcia to thrive. This coincides with the opening of Murcia's new international airport this year.
This will bring an additional 3 million visitors and with Murcia short of 15,000 hotel rooms. This is a once in a lifetime opportunity to buy property and benefit from future demand for rental property in the region when all the new projects come to fruition.
Ainge continued "I can't think of a better opportunity to invest in some exceptional properties at substantial discounts with the lowest interest rate we are likely to see for the foreseeable future."
ipsbmv.com are offering investors the chance to invest in Roda Golf and Beach Resort. Superbly located on the Mar Menor with a challenging semi links golf course, this resort is fully finished and operated as a year round holiday destination.
For more information, visit ipsbmv.com.