BSA steps up anti-piracy efforts to protect small businesses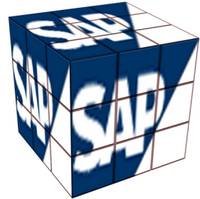 The Business Software Alliance (BSA) has declared that it intends to redouble its efforts to combat software piracy in order to protect the intellectual property of its software publishers.
The BSA is a global trade association that contains almost 100 members who include some of the biggest names in the business such as Apple, Adobe and Microsoft. As leading generators of business and enterprise software suitable for companies both large and small, these members have a vested interest in combating piracy and ensuring that their customers can purchase their products and remain compliant with their anti-piracy policies.
BSA President and CEO Robert Holleyman said, "We also are expanding our focus as the industry's premier anti-piracy organization, because new technology architectures in cloud and handheld computing are creating new challenges for protecting intellectual property."
As advances in technology continue to open up new opportunities for developers of business software like Abode and SAP, they also create new difficulties to overcome as innovative software pirates find ways to exploit and replicate these products. Keeping one step ahead of these unlawful and endlessly inventive individuals is no easy task, but it is one that the BSA is committed to.
Given that businesses rely on the type of enterprise application software produced by SAP and other leading developers, it is essential that the companies have access to the correct, legitimate product and are able to comply with the developers' anti-piracy codes. SAP jobs have become increasingly prevalent in the UK as skilled professionals are needed to implement and maintain the software, as well as train other employees in its use. With intellectual property rights becoming a more serious issue, it's more important than ever for businesses to have someone with the appropriate skills and background knowledge to manage their enterprise software.
However, spokesmen from technology law firm Scott & Scott, LLP have said that they believe that the BSA could go further in helping to protect smaller businesses by encouraging its members to simplify the license agreements of their products:
"We believe the BSA has done nothing to simplify or standardize the license agreements of its member companies, which are all unique, lengthy and complex. This leaves the onus of compliance entirely on software customers – the very customers that the software publishers actively pursued to generate revenue."
Therefore, until the BSA undertakes action on this suggestion, Scott & Scott, LLP recommended that businesses undergo compliancy checks with whatever enterprise software that they are using, in order secure themselves against any potential BSA audit.