iPad game aimed at helping develop children's fine motor skills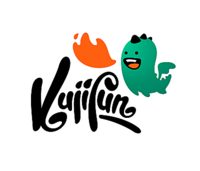 Educational games for children developer Kujifun in cooperation with leading scholars of preschool education releases Fingerfun - their first educational game for iPad. Fingerfun is designed to help 2 to 6-year-old children develop their fine motor skills and bring a lot of fun to toddlers and their parents. In this game, magical worlds are hidden under covers that can be lifted by simultaneously clicking a pattern of buttons. Driven by curiosity, toddlers play and develop their fingers to unlock a pattern and discover an object hiding underneath.
Fingerfun combines fine motor skills development with general education as each illustration has a voiceover, appearing name and a relevant sound. 'After playing Fingerfun children not only improved control of their fingers significantly, but also learned many new words' - said Viktorija Butkiene, kindergarten teacher.
Fingerfun brings you the following features:

Four child-friendly worlds - Water World, Zoo Planet, Sunny Farm, Botanic Garden
More than 350 button patterns created specifically for kids fingers
80 beautiful interactive high resolution illustrations
Smart automatic selection of difficulty according to progress
Each of the illustrations has a voiceover by a professional voice talent (in American and British English)
'Cooperating with leading preschool educators we identified five key areas of toddlers development - Creative, Intellectual, Emotional, Social and Physical. We will address all of them by delivering world class educational games to help parents educate their 2-6-year-old children in new ways' - said Ignas Vaitkunskas, CEO and co-founder of Kujifun - 'We are more than happy to introduce Fingerfun which will help kids around the world improve their physical abilities through play like never before.'
Fingerfun is best played on iPad due to its ability to recognize 10 simultaneous touches, but the game is also available for iPhone, iPod touch as well as Android tablets and smartphones that support multi-touch. Initially, the game is distributed for free and is available from today on App Store and Google Play.
iPad Fingerfun HD download - itunes.apple.com/app/fingerfun-hd-kids-motor-skills/id539327204