Property sales increase as more tourists flock to Spain in 2012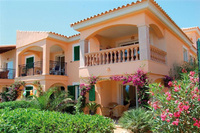 Spain received in the first five months of 2012 a total of 19.1 million international tourists, an increase of more than 458,000 over the same period in 2011, according to the Survey of Tourist Movements in Frontera (Frontur) testament the longstanding popularity of the Iberian nation despite economic concerns.
As a result of the increase, spending by international tourists reached 17.811 million euros between January and May this year, an increase of 4.6% over the same period in 2011 with the bulk of expenditure by British tourists at 3.166 million euros followed by 2.968 million euros spent by Germans according to figures provided by the survey of tourist spending Egatur prepared by the Ministry of Industry, Energy and Tourism.
But what is it that has caused the increase in visitors to Spanish shores this year? According to a survey by satnav firm TomTom, 69% of respondents admitted that their summer holiday was important to them with almost a third of Britons (31%) visiting Spain for sunshine while 42% just want to relax.
Marc Pritchard, Sales and Marketing Manager of leading Spanish house builder Taylor Wimpey Espana comments, "There are numerous reasons why Spain still ranks top of the list for holiday makers. For Brits the easy to reach reliable good weather plays a big part, swapping grey clouds for blue skies and the strength of the pound against the euro means that visitors can get more for their money which has no doubt aided the increase in people snapping up attractive deals on hotel accommodation and rental properties. In fact, we at Taylor Wimpey Espana have actually seen a 5% increase in unit sales from January to June this year compared to the same period in 2011!
"And it looks as though the influx of tourists is set to continue in the coming months with many jetting off in July and August to avoid the London Olympics. Online travel agents have actually reported a 200% increases in bookings for this period with the Balearics topping the list."
With the Balearics in mind, those looking to snap up Mallorcan property could well be in a better position to take advantage of the dip in asking prices with leading Spanish property portal Kyero.com revealing that overall asking prices in Mallorca have declined by 23% from their peak. In spite of this, Kyero.com explains that prices are still 226,600 euros above the national average of 245,000 euros weighted by a large number of luxury properties.
Notably, in Kyero's enquiry report for H1 2012 there is a high percentage of enquiries (61.4%) for properties with no swimming pool and over half of enquiries (50.1%) targeted at apartments. Generally, as one might expect in the current economic climate, the cheapest properties available seem to receive the most enquiries with 32.9% searching for property priced between 50 - 150,000 euros.
For those property hunters looking for high quality at affordable prices Taylor Wimpey Espana has some excellent properties on offer.
El Puerto II situated in Cala d'Or, south east Mallorca has 2 bedroom apartments surrounded by generous gardens with native Balearic plants and 3 communal swimming pools. Costing from €171,500 this sophisticated complex is within reach of the blue flag beach, Cala Mondrago and just 10 minutes from Vall d'Or Golf Club.
Following the success of Cala Magrana I and II Taylor Wimpey Espana have launched phase III located just 500 metres from Cala Anguila beach and a stone's throw from the sea on Mallorca.
The Cala Magrana III residential complex is situated very close to several golf courses and the marina of Porto Cristo and consists of 2 bedroom apartments with sea views with a Mediterranean design surrounding a communal garden and swimming pool priced from just €199,500 + VAT.
Visit taylorwimpeyspain.com for more information.