Tips on how to prevent constipation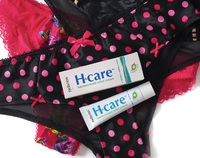 Us bashful Brits are not normally ones to discuss embarrassing health issues, however, with up to 25 per cent of the population being affected by piles, there is no need to be embarrassed! Piles, or haemorrhoids, happen when increased pressure is put on the veins in our bottoms, often as a result of constipation. Because of this it is extremely important to enjoy a high-fibre diet to help prevent constipation, making sure that unnecessary pressure is not placed upon these veins, preventing piles from piling up!
Official guidelines encourage us to eat 18 grams of fibre a day however few of us are getting this recommended amount. With some simple dietary changes, it is easy to increase the amount of fibre in your diet to help kick start your digestive system!
Cereal: By selecting a high-fibre cereal such as All Bran, you can take in over half of your recommended daily fibre in a single sitting! Other high-fibre cereals, such as Shredded Wheat and Weetabix, will also provide you with over a third of the recommended amount and fresh berries or fruit can be added to increase you fibre intake even more!
Bread, pasta and rice: By choosing wholemeal or brown options when it comes to bread, rice and pasta it is possible to more than double the amount of fibre that you get from these foods. Enjoy alongside pulses like baked beans, kidney beans or butterbeans at mealtimes as these foods are also high in fibre.
Fruit and veg: We all know how important it is to get our 5 a day, especially as fruit and vegetables are brilliant sources of fibre. Whether fresh, dried, frozen or tinned, all fruit and vegetables are a good source of fibre. Be sure to eat the skins like apples, plums or jacket potatoes as this part is particularly good for your digestive health.

Snacks: Snack foods are a digestive systems worst nightmare! Cakes, biscuits, sweets and chocolate can lead to constipation which will only agitate, or result in piles. Opt for a handful of pistachios instead as each nut contains as much fibre as three plums! Other nuts and dried fruits, such as raisins or apricots, are also great sources of fibre and your waistline will thank you too, making summer the perfect time to start your high fibre diet!
Combine your new high-fibre diet with light exercise and plenty of fluids to feel the difference in no time! To help relieve the symptoms of piles, why not try Nelsons® H+care Haemorrhoid Relief Cream?
Nelsons H+care Haemorrhoid Relief Cream is priced at £4.65 for 30g. Always read the label. Nelsons H+care Haemorrhoid Relief Cream is available in the Complementary Medicine section of Holland and Barrett (holland&barrett.com), Boots (boots.com) and all good pharmacies and health food shops nationwide. Order online for a more discreet purchase. For more information please visit nelsonsnaturalworld.com.