Michelle McManus' 10 Stone Weight Loss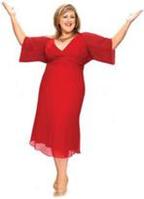 After losing over 10 stones, Michelle McManus is now sharing her workout and nutrition tips in her inspirational DVD, The Lifeplan Workout to create the ultimate weight-loss toolkit for anyone looking to change their life forever.
Michelle McManus was plucked from obscurity to win ITV's Pop Idol in 2003, winning the hearts of the nation with her fantastic voice, personality and positive attitude to life in the process. During the competition Michelle knew she was overweight, but it came as a huge shock to her soon after winning to realise she weighed 23 stone.
Since then Michelle has achieved two incredible dreams: a No.1 album and single AND a weight-loss of more than 10 stone. Michelle is proof that changing a lifetime of bad habits is something anyone can do to get the results they want. She is a genuine inspiration to women across the country who have their own personal weight loss goals – whatever the level.
Michelle is now sharing her workout and nutrition tips in her inspirational DVD, The Lifeplan Workout to create the ultimate weight-loss toolkit for anyone looking to change their life forever…
The Lifeplan Workout is a fitness DVD with a difference. It is the same exercise and nutrition plan Michelle has followed, and is still using to keep her more fit, healthy and energised than ever. At its core is an easy to follow, hour-long workout as well as motivating advice, tips and trade secrets that, when combined, deliver the ultimate fitness and weight-loss plan.
Dax Moy, Michelle's personal trainer for the last two years, joins her to present a six-section total body conditioning workout that promotes fitness, burns fat and drives weight-loss. This is combined with the nutritional advice and lifestyle tips that worked for Michelle, and can work for everybody.
The Workout section provides a thorough introduction to your exercise plan, and offers six different 15-minute workouts to do in various combinations. This is supported by Dax's elimination diet, which is the result of sound nutrition and health research spanning over eight years. The elimination diet is a detoxification programme for achieving optimal health and amazing weight-loss results, not only in the short term, but critically, in the long term as well.
The DVD also contains a Lifeplan booklet which contains step by step advice on how to follow the elimination diet and exercise plan, helping you to achieve your own goals.
As Michelle says: "Everyone knows that when I first appeared on Pop Idol I was over weight. But even though I didn't have a problem with my image I knew my body size was effecting my life and putting my health at risk . This was brought home to me when a picture of me in a swimsuit appeared in the papers while I was on holiday, shortly after winning the competition.
"That picture made me realise things had gone too far and I knew I had to make a change and make it forever. Losing the weight and keeping it off has been a real battle at times, and still is, but it has worked for me and I can tell you - if I can do it, anyone can."
As a result of Michelle's new eating plan and exercise regime, in just 18 months, Michelle has lost over 10 stone and feels amazing. The process was tough and took dedication, but it was actually very simple, very effective and it was a plan that anyone, whatever their goal can follow – and get results.
The Lifeplan Workout DVD provides everything you need to get started and achieve your own goals. It is designed for anyone to follow – whatever their age or fitness level. For all those people who felt that previous 'celebrity' fitness videos weren't promoting a look that was achievable and were off putting. The Lifeplan Workout is the ultimate fitness DVD that is for everybody's body. It is the first fitness DVD for real people, wanting to achieve real results!
Michelle McManus – The Lifeplan Workout is available now on DVD RRP £17.99.