Summer fun in Bulgaria - coast, mountains and golf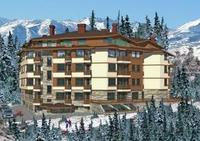 Over the past few years Bulgaria has earned a reputation as one of Europe's most popular ski destinations especially for those seeking a cheaper alternative to the Alpine resorts.
Regions such as Bansko, Borovets and Pamporovo have seen a marked increase in tourism over the winter months which has lead to a high demand for rental accommodation and in turn, an increase in the value of real estate. However as the summer season approaches Bulgaria still has plenty to offer, from lazing on Sunny Beach to hiking in the Pirin mountains or playing golf on the professionally designed courses.
For those looking for a summer holiday with the perfect combination of long sandy beaches and crystal clear waters, the Black Sea coast is a great alternative to traditional Mediterranean destinations such as Spain or Greece. Stretching 236 miles from the Kaliakra Cape in the north, past Varna and Burgas to Rezovo in the south, the coastline has undergone a transformation into a top holiday destination and is expecting to attract 5% more tourists than in 2005.
The picturesque old town of Nessebar, extending over a small peninsula is located 37 kilometres north of Burgas. Designated a UNESCO World Heritage site, Nessebar presents one of the finest Blue Flag beaches on the Black Sea coast. Its proximity to Sunny Beach, one of the most luxurious Bulgarian resorts, makes it a real attraction for those seeking water sports including surfing, water skiing, diving and yachting.
The new direct flights to Burgas from the UK, provided by low cost airline Wizz Air operating thrice weekly, have also helped open up this region. Over 2,714,000 foreign tourists are predicted to spend their holidays in Bulgaria this summer leading to a high demand for accommodation. Qasir Ali, Director of market leading agent Bulgaria Revealed, comments, "Rental yields can be as high as 7% in the summer months providing a significant return on a second property. Our high quality developments on the coast are extremely popular as they offer a great value for money investments in top locations". Bulgaria Revealed's newly released development, Jolly Aqua Park in Nessebar for example, offers a 2 bedroom apartment with on site communal swimming pool, sports and spa centre from only €59,661.
For those seeking a more active holiday however Bulgaria's inland regions offer some of the best walking, mountain biking and horse riding trails in Europe. Hiking has always been a very popular past time in Bulgaria with distinctive mountain ranges covering a third of the country and over 37,000 kilometres of marked trails to follow for beginners and the more experienced alike. Popular regions include the Rila Mountains, home of Bulgaria's cultural treasure, the Rila Monastery and the Pirin Mountains, located 65 kilometres south of Sofia. The Pirin Mountains, which include Bansko, were designated a UNESCO Park in 1983 and consist of an alpine landscape with glacial valleys and lakes with a pleasant Mediterranean climate. Towns such as Bansko are frequently used by tourists as a base for their holiday where 2 bedroom apartments can be rented out from €60 per weekend.
"Purchasing a property in Bansko can be a great all year round investment" says Qasir Ali. "Between the ski season from October to May and the summer season from June to September you can gain regular rental incomes as well as capital growth". The All Seasons resort located just 350m from the Gondola lift (shuttle bus will take you to the lift entrance) and a 5 minute walk to the centre of Bansko with all necessary amenities and entertainment. The development offers an intimate feel with only 53 spaciously well designed studio and 1 bedroom apartments most with balconies leading to breathtaking views of the surrounding Pirin and Rila mountains. Prices start at just £31,000 / €47,100.
If a golfing holiday is more your idea of summer fun then Bulgaria is the hottest new destination in Europe to consider. Golf in Bulgaria had previously been a low key affair with only two courses in Sofia and one on the Black Sea coast at Silven however this is changing rapidly. Bulgaria has become a popular golfing destination rivalling Spain, Portugal and Florida with a number of professionally designed courses currently under construction. Many of the courses are due for completion in 2007 in line with Bulgaria's expected EU ascension.
The opening up of Bulgaria to the lucrative golfing market will be good news for those with properties on or near the proposed courses. In the mountain regions of Borovets for example golf can be played for up to 9 months of the year and as these courses are located in close proximity to the ski runs, the rental appeal of a property can be diverse.
Bulgaria Revealed is currently offering properties on the first Nicklaus Design PGA Golf Course, Spa and Country Club in Dolna Banya, near Borovets from €25,000. Qasir Ali comments, "The location of this course is superb, only minutes from the Super Borovets hot spot and the properties start only 60m from the fairway. The investment potential of this project is huge and we expect properties to double in value within 3 years". Properties such as the 3 bedroom semi-detached Villa Maria are exclusively available to purchase now from €99,000. Qasir also mentions "Investors have the use of an on-site management company with the backing of the Nicklaus name to publicise the facilities to tourists and major holiday companies giving you maximum occupancy throughout the year".
Bulgaria really has something to offer everyone this summer. The country's popularity is booming with millions flocking to this forgotten corner of Europe. Bulgaria's all year round attractions from the winter ski season to beach holidays, hiking or playing golf in the summer make it a truly unique destination. It surely won't be forgotten for much longer.
For further information, visit bulgariarevealed.com.