Community-based tours takes visitors to the heart of Dominica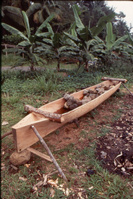 Today's travellers are becoming less content with spending their holidays lying on the beach, preferring instead to get involved in activities that really allow them to explore or make a difference to a destination's community. Dominica is one such place that offers this opportunity.
The island of Dominica has for decades been a unique and authentic Caribbean destination, its inherent brand of responsible tourism paving the way for what is now a popular trend. The choice of community-based tourism activities through which visitors can get involved in local projects and learn more about the island's culture continues to improve and increase. The tours below are just three of the activities available this year.
Turtle watching and conservation in Dominica
Of the seven species of sea-turtles that exist worldwide, four can be seen nesting on the beaches in Dominica. The Leatherback, the Green Sea Turtle, and the Hawksbill are most common. The Hawksbill lays up to 200 eggs at a time, and visitors get the opportunity to photograph, measure and inspect these amazing endangered animals without causing them any harm, while they are in a deep trance during their nesting ritual.
The Dominica Sea Turtle Conservation project (DomSeTCO) gathers and provides data regarding endangered sea turtles that nest on Dominica, and supports local community-based research and conservation projects. DomSeTCO is continuing the work of the Rosalie Sea Turtle Initiative (RoSTI) in training a number of village residents as turtle tour guides, beach patrollers and research assistants, enlisting the assistance and support of local communities and tourists. It also runs an education programme for villagers, school children and the Dominican community to prevent poaching.
Community-run turtle-watching tours are available from March until August each year along the eastern Atlantic coast of Dominica – on beaches in La Plaine, Rosalie and Riviere Cyrique in the south and around Marigot, Wesley and Calibishie in the north. For more information, visit Discoverdominica.com/site/seaturtles.cfm
Touna Village Tour
Dominica is home to the Caribbean's only indigenous population of Carib Indians, known as the Kalinago, many of whom live in 3,700 acres of reserved community land on the eastern side of the island. Local company Jungle Trekking Adventures and Safaris (JTAS) allows visitors to experience the traditional Kalinago way of life with a tour of the Touna Heritage Village – a small community situated in the Carib Territory.
Here you will see how the Kalinago live, learn their history, try traditional bamboo basket weaving, sugar-cane juice squeezing, and discover the secrets of natural healing with a tour of the herb garden. Activities also include riding down the fresh meandering river in an inflated tyre tube, in true local style!
JTAS is a family-run business specialising in cultural tours of Dominica. Its other tours include an evening bonfire BBQ serving local food with traditional Dominican entertainment and story telling; and 'Trailing the Caribbean Pirates – The Series', its most popular outing, which visits the actual Kalinago huts used in the Pirates of the Caribbean II movie. For more information see Experiencescaribbean.com.
Community Garden and Creole cooking tour
Whilst in Dominica, experience a community garden and Creole cooking tour with Whitchurch Tours. This tour will take you to two communities in Dominica – Eggleston and Giraudel, which border the Morne Trois Pitons National Park, the Eastern Caribbean's first UNESCO World Heritage Site. Starting in the Botanical Gardens, visitors will learn about the island's tallest and most exotic trees before moving onto Eggleston to learn about the history of gardening in the community and experience traditional flower gardening.
Visitors will also have opportunities to buy locally made crafts and cut flowers. The final stop on the tour is Exotica Cottages, where a session on Caribbean Creole cooking will take place, using freshly picked organic vegetables and fruits.
Exotica Cottages was recently named a finalist in The Geotourism Challenge awards in recognition of how it developed this tour by integrating expertise from the local community. The Geotourism Challenge is a collaboration between National Geographic's Centre for Sustainable Destinations and Ashoka's Changemakers in the United States. For more information see Whitchurch.com/tours.htm and Exotica-cottages.com.
For more information about these and other community-based tourism activities in Dominica visit Discoverdominica.com.