New rules on obtaining foreign ID numbers divide real estate industry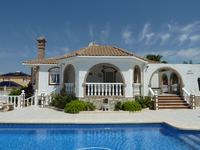 From 3 January 2012 the Spanish authorities have changed the rules on how foreign property buyers obtain their fiscal identification number or NIE. A power of attorney is no longer acceptable and every purchaser has to attend in person, either in Spain or at their local Embassy. One agent said investors would be "treated like a piece of dirt" at the local police station, another had "serious concerns" - Chris Mercer of Mercers Ltd disagrees.
Chris comments, "We have never, in 28 years of trading, had a problem with buyers obtaining their NIE in person. Admittedly it can be a hassle but if people are pre-warned and prepared they simply accept it. Of course no one likes hanging around for anything but Spain is legendary for its bureaucracy, and most people are aware of that, so it's expected and almost part of its charm."
Chris continues, "Will the new rules deter anyone from buying a home in Spain? I very much doubt it. We can still recommend fiscal representatives who will help with the legwork, the translations, the notarized property details and passport copy and there are even companies out there who will stand in the queue for a small fee. Mercers' property buyers are not buying multi-million pound homes and anyone who is, is likely to be doing so through an offshore company anyway. They are ordinary people who don't mind a few tedious hours at a police station to get the home of their dreams in the sunshine and at a bargain recession price to boot."
An NIE, abbreviation for Número de Identificación de Extranjero, is essential for the Spanish tax authorities to keep track of non-resident property owners and the payment of taxes on income and wealth. The number must be obtained by the time deeds are signed at the notary and purchasers are recommended to apply around one month before signing if attending a Spanish police station in person or two months if applying via a consulate or embassy overseas.
On the Market in Murcia:
Ref CIB24 – Cibeles-Style Villa Camposol Golf, Mazarron, Costa Cálida
Beautiful 138m² detached Cibeles villa, one of the largest property types on Camposol Golf. With three bedrooms and two bathrooms, one of which is en-suite, the villa sits on a large 600m² plot to include a wraparound terrace and a low maintenance garden complete with private 10m by 5m swimming pool. Doubling the size of the home, a part-tiled underbuild provides a blank canvas for further development. Camposol Golf has an 18-hole golf course, four star Spa hotel and plenty of shops, restaurants and bars on site. The blue flag beaches and marina of Mazarron are within a 15 minute drive.
Price 229,000 euros (approx 191,125 GBP).
For property close to the Paramount Theme Park priced from as little as 40,000 GBP, visit spanishproperty.co.uk.