Four of the most user-friendly websites on the internet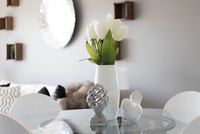 By now, everyone with a computer or smartphone has come across a website that just does not seem like it's worth the trouble of navigating due to its sheer complexity. People do not have time to jump through hoops when they want something done online and it's very unlikely they'll visit a website again if they find it to be confusing.
User-friendly sites are what people want; sadly, though, that's not what they get a lot of the time. There aren't that many standards to being user-friendly. Mainly, just provide persons with a platform that allows them to complete a task with ease. The human brain does not appreciate clutter so a clear and simple user interface is always optimal.
The best user-friendly websites also rank highly when it comes to how easy it is for someone to remember what to do if they visit a second time, steps taken to eliminate errors or how easy it is to reverse errors, as well as how enjoyable navigating is.
Below are four sites that check all the boxes when it comes to being user-friendly. You're probably very familiar with at least one of them.
Virgin America
If you've ever booked a flight using an app or website, you might be among the many people left frustrated by the hassle of having to purchase an airline ticket online. Virgin America's website has made it all pretty simple, although it probably looks a little dated. Unfortunately, it has to lose points for taking a step back after merging with Alaska Air as the site has a bit more clutter now but, when it comes to being user-friendly, Virgin America could be considered a trendsetter.
They really made it as simple as "Tell us where you would like to go," presenting customers with a neat interface that kept their selections in front of them through a bar at the top of the page with their selections. This made it very easy to make changes without having to remember all of the information.
As mentioned above, booking a flight is one of the things you're likely to get a bit of a headache from. Any site making the task hassle-free simply has to be a winner.
Medium
Medium is a site offering users the opportunity to both read and write content. The interface is pretty simple and it's very unlikely that anyone would encounter much difficulty navigating the platform if any at all. A user simply needs to log in - that can be done in a few seconds with Google even if you've never been on the site before, of course, you'd need a Google email address - then hit the "Write" button at the top of the page and get to writing.
The text editor in Medium is also quite simple, with more white space than anything else for distraction-free scribing. If you're there to read content and not very keen on writing, that's fine too. The articles on there are pretty informative, though you shouldn't expect expert content from every one you read. It's worth noting that writers can also get paid for their articles on Medium.
Sportsbook Review
Given the growing popularity of online sports betting, people need to know they can trust their sportsbooks to operate within their interests, which is where Sportsbookreview.com comes in. The platform does all the homework for you with regards to picking the right bookmaker and is pretty easy to use. The design is also very simple and lists of sportsbooks, betting sites, betting calculators, and betting tips could be brought up with a single click.
You could also find the latest betting industry news, tips on using cryptocurrency, and even an area in which you could file a complaint against a listed sportsbook.
Airbnb
Now one of the most popular avenues for securing lodging anywhere in the world, Airbnb has gotten a lot right. The site in itself is pretty straight to the point, but it also does a great job of getting strangers to trust each other by means of a great payment system.
There's really no way to go wrong with Airbnb when it comes to interface and navigation, with conversational tones also proving to be a big hit with travelers. The platform's listings include any additional costs that could come into play, with the "Reserve" button brightly colored.