Why Ireland is worth visiting this year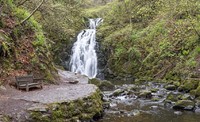 Ireland is an island made up of two different countries—Northern Ireland, part of the United Kingdom, and the Republic of Ireland just below it. Both countries have a rich and meaningful history and culture, and visiting is an experience that opens one's eyes to how much Ireland is a part of the global zeitgeist.
Ireland's Impact on Popular Culture
It's hard to refute Ireland's impact on popular culture. Ireland's national holiday, St. Patrick's Day, which takes place on 17th March, is celebrated around the world, including in the USA and Japan.
Its symbols are used across platforms to bring Ireland's joyous and stereotypically lucky spirit to life, including on the box of the highly popular American cereal Lucky Charms—5.29 million Americans consumed 10 portions or more a week in 2020.
We can also see them in online gaming, where a significant number of slot games like Wild Wild Riches: Luck of the Irish, and Super Rainbow Megaways, have an Irish theme with emblems such as horseshoes and harps. From cereal to slots, this really highlights just how broadly adopted these symbols from the Emerald Isle's folklore are.
It's therefore never been more pertinent to visit Ireland and experience this culturally significant landscape.
Here are our top highlights for visiting Ireland this year.
Top Attractions
Glenoe Waterfall
Glenoe Waterfall is considered a hidden gem in Northern Ireland. Named Ireland's most beautiful waterfall, it's not only breathtaking but accessible on foot. Onlookers can relax on a nearby bench to embrace the beauty. Located in Co. Antrim, the most northeast county of Ireland, it's surrounded by luscious greenery and would be the perfect place to connect to nature.
The Little Museum of Dublin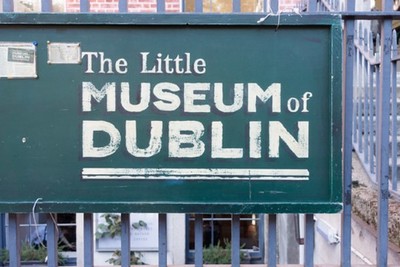 In the Republic's capital lies a treasure trove of the history of the city. Learn about Ireland's vast and seemingly endless cultural history, including the genesis of the band U2, who have a fan-made exhibit there. It has over 5000 artefacts and a Writer's Walking Tour, where you can hear tales of the famous writers who visited Dublin.
In 2013, the Irish Times named it the best museum in Dublin.
Standard admission is €10.
Spike Island
Yes, Spike Island is an actual island. And because Ireland itself is an island, it's an island off an island! It's separated from the town of Cobh, near Cork, and is reachable by ferry.
It features a star-shaped military fort that was used as a prison in the Great Famine, and once held 2300 prisoners. It's the largest prison in the UK and Ireland. With tons of history, it's now used as a museum with guided tours and interesting stories of past prisoners.
Standard admission, including ferry transportation, is €20. Make sure you check their website to see what times ferries run throughout the year.
How Can I Get There?
Flights to Ireland are available from most countries around the world, although sometimes, for example from Australia and New Zealand, this may involve a changeover in London.
Visiting Ireland is a once in a lifetime experience that does not disappoint. With its beautiful scenery and wonderful adventures to be had, it's a trip that everyone can enjoy.