Sony PlayMemories Online goes live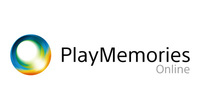 Cloud service from Sony gives 'any time, any device' access to all your precious photos and videos.
Sony has launched PlayMemories Online, the free cloud-based service that safely stores your photos and HD videos to enjoy any time, and on any device.
Capture those precious moments with your digital camera or camcorder. Then connect to your PC and upload your photos and movie clips to PlayMemories Online in an instant. There's also a free PlayMemories Online app for direct uploads from your Xperia or Android smartphone, Sony Tablet, iPhone/iPad or Android tablet. There's no need for any time-consuming formatting, file conversion or resizing: PlayMemories Online takes care of everything.
Once they're stored safely and securely in the cloud, it's easy to view those images anytime and on any device. As long as you're near a network connection, PlayMemories Online lets you relive those special memories – in your living room, at the coffee shop, on the move or on the beach. Photos and videos can be enjoyed on your PC, PlayStation3, smartphone, tablet, BRAVIA TV or S-Frame digital photo frame.
Don't keep it to yourself: pictures and movies can be emailed with a choice of attractive 'postcard' templates and a personal message. As an extra refinement, private sharing lets you securely share images and video clips via a link sent to friends and family. It's a great way to let grandparents on the other side of the world see those wedding or christening photos minutes after the event – with no need for bulky email attachments.
PlayMemories Online is one of the easy-to-use services that's offered on Sony Entertainment Network (SEN). Registered SEN users can get 5GB of PlayMemories Online storage for free.
Learn more about PlayMemories Online: playmemoriesonline.com.