Leticia Haute Coiffure on a beauty mission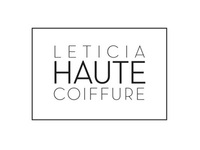 Ascot, Epsom and Wimbledon; summer's most iconic events are fast approaching. If your taste is eclectic enough to attend everything, or if you're sticking with one, Leticia Haute Coiffure has the perfect style solution for you. The change of seasons usually inspires most of us to a beauty overhaul, whether it is small or large.
To honour a wonderful summer of celebrations, Leticia Haute Coiffure, the exclusive hair salon and spa in the heart of London's Marylebone, have announced their looks for the biggest events in the social diary:
Dress To Impress at Royal Ascot: Although traditionally an event for dressing up, there is a strict dress code at Ascot. But whether you'll be sipping champagne with your best girls on Ladies' Day or having a flutter on the Diamond Jubilee Stakes with your husband-to-be, Royal Ascot is the place to see and be seen this summer. So make sure you're a winner in the style stakes whatever the occasion with bright colours, Louboutins, gorgeous cocktail dresses. The hats this season promise to be bright and extravagant. To match the style, Leticia Haute Coiffure's beauty directors recommend using bright nail varnish (the salon offers manicures from £18) to match the outfit and glamorous up-dos. Dazzling crystal pedicures for your toes (£120).
Strike a pose at Epsom: More conservative than Royal Ascot, the Epsom races will be dominated by pastel colour schemes this year. The minimalistic yet beautiful fascinators will be balanced out by more playful up dos with loose side buns (price upon application) and pastel manicures. Try Leticia Haute Coiffure's Artistic Colour Gloss, which lasts up to three times longer than normal polish, glides beautifully onto fingernails and toenails, then is lamp cured to dry in as little as 30 seconds, eliminating the risk of smudging or peeling on leaving the salon and beyond.
Game, set, match: Whether it be on or off the court, Wimbledon is renowned for its tradition. However, over recent years these boundaries have started to be pushed in an exciting and innovative manner. Almost anything goes, from formal to casual clothing. Leticia Haute Coiffure's beauty directors recommend a casual yet gorgeous wavy blow-dry with a manicure either kept in green or Leticia Haute Coiffure's Nail-ympic manicure, encompassing the five famous colours of the game's logo - blue, yellow, black, green and red (£20.12).
For more information on packages and prices, visit leticiahautecoiffure.com.
About Leticia Haute Coiffure:
Enter a new and stylish urban retreat tucked away in the heart of London's Marylebone, able to fully cater to clients' needs and offering a full line of hair care products, for every hair type. Leticia Haute Coiffure proudly counts numerous A-list clients, politicians, members of Royal families and other affluent personalities to its clientele and offers a personalised and discreet service.
As the salon continues to grow, award winning owner and creative Director Pierre Doumit never loses sight of its basic purpose: happiness and satisfaction of the clientele - the salon's focus is to make every person feel comfortable and confident with their hairstyle and embrace the total experience at the salon as stylish, yet welcoming and laid back.
The salon is a one-stop-shop, offering a wide range of services including styling, Brazilian blow dries, hair extensions, cut & colour, bridal packages, VIP room, spa facilities (offering the Galvanic Spa Treatment exclusively in the UK), waxing, and a recently launched nail bar and a blow dry bar. The salon furthermore features relaxing lounging areas, private workstations, and a wide selection of nutrient-rich, feel good products for your hair.