Honda's summer sale is something to shout about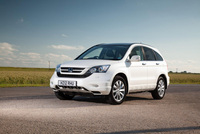 To celebrate the last few weeks of summer, Honda is putting on a sales event to span across the whole of its car dealer network. Not usually something Honda shouts about, this was just too good to pass up. During the event, running from the 17th of August until the 31st of August, customers can visit their local Honda dealer to bag themselves a great deal.

To run alongside the two week summer sale Honda has also launched an exciting competition, giving customers the chance to win thousands of prizes every day. Some of the prizes up for grabs include two-for-one hotel stays, return flights to European destinations, cinema tickets and one year golf card memberships.

To be entered into the daily prize draw all customers need to do is register their details on honda.co.uk/sale and wait for their unique code. The code will be sent via SMS or email and after 24 hours, can be used anytime throughout the summer sale by taking it to a local Honda dealer, to find out if they have won one of the many daily prizes.

Every customer that registers their details and takes their code to a dealer will automatically be entered into the grand prize draw, to win a Honda of their choice1. The prize is the choice of the winner and can be a car, something from the motorcycle range, an ATV, lawnmower or generator – the list goes on.

"Honda's summer sale and competition is a way for us to shake things up and get people excited. We recognise that competitions are a great way to engage with our customers, but also something fun to get everyone involved" says Kate Barratt, National Marketing Communications Manager at Honda (UK). 'The grand prize also has something for all Honda enthusiasts, with the opportunity to choose a Honda from our wide range of products."

To find out more about Honda's products and to read the full T&Cs for the competition, visit honda.co.uk.