Plant-based power and hemp protein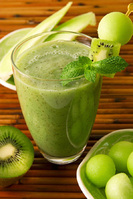 World class athletes need world class nutrition and who would have thought that you can get it from hemp?
Hemp protein is the most complete source of protein in the plant kingdom, naturally rich in all the essential amino acids, fatty acids and dietary fibre. It's produced from cold-pressed and milled hemp seeds grown in the UK by British hemp experts and farmers, Braham and Murray, who re-introduced hemp as a crop in Britain in the '90s. Their new GOOD Hemp Nutrition range is the first 100% natural, home grown supplement brand. They use an advanced, cold processing technique to preserve the hemp seed's goodness.
So why is hemp protein causing such a stir in the sports supplement world?
Plant-based nutrition products can nourish a serious training regime. Hemp protein offers several advantages. It is a complete protein containing all the Amino Acids including all the Essential Amino Acids (EAAs). Structurally it also contains 65% Edistin – the highest percentage amongst all plant-based proteins. Edistin is a globulin protein which is closer to what you find in your blood so it is readily available to feed your muscle.
Unlike Whey or Soya, It doesn't make you feel bloated, even after having a shake before and after workout. It makes you feel light so you can train harder.
Because hemp protein is raw, all the fatty acids including Omega-3 and GLA are preserved. In fact, it's the only protein naturally containing Omega-3. It's also free from dairy, gluten, and soy, and contains no artificial flavours or colouring.
And while protein is a crucial component for muscle repair and building, so too are essential fatty acids (Omega-3 and Omega-6), vitamins, minerals, fibre, enzymes, probiotics, antioxidants and a host of other nutritional components - all found in hemp protein.
Isolates (or protein that has been isolated from carbohydrate and fat) are inherently acid-forming since they are no longer a whole food. This is true of plant sources as well as animal. Soy and whey are the most common. Hemp is not an isolate, but rather a seed that has been finely cold-pressed and milled. Its protein content, percentage wise, is lower than an isolate (about 50 percent protein as opposed to 90 percent protein), but the gain comes in reduced inflammation.
The nutrient-dense, alkaline-forming nutrition found in plant-based whole foods and supplements is truly the best building material available for constructing strong muscle cells. Good for your body and the planet, hemp is the clean, plant-based choice to fuel your healthy, active lifestyle without compromise.
Try this recipe to renew and recover your muscles after intensive training:
High Protein Lean Kiwi Shake
Preparation: Blend ingredients together thoroughly. Makes enough for 2 large glasses.
Ingredients:
1 scoop of GOOD Hemp Natural
250 ml GOOD Hemp Milk
1 teaspoon of GOOD hemp seeds
1 teaspoon of hemp oil (optional)
1 teaspoon sunflower seeds
1 tablespoon peanut butter
1 handful of spinach
1 banana
2 kiwisa few ice cubes
To find out more, visit goodhempnutrition.com.