A new way of working: How women are redefining the boundaries of success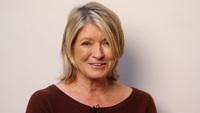 Over the past 50 years the role that women have come to play in both home and work life has changed considerably. New OnePoll research has highlighted how modern women increasingly define success by their ability to balance both work and family commitments.
Twice as many women aged 18-25 today are expected to balance both these aspects of life than those aged over 50 were when they were the same age. Despite these expectations, almost a third of women surveyed stated that they found it hard juggling work and family commitments, sometimes finding it difficult to switch between roles and to find the time to do both well.
One solution to this problem that many women are now turning to is flexible working, with almost a third of women stating that they have worked from home at some point in their career. 40% of these homeworkers claim that they benefit from fewer distractions and are therefore more productive, with over 30% saying that it allows them to juggle work and home commitments more successfully. Of those women who work from home, six in ten have their own dedicated home office space to work from, showing just how important flexible working has become.
In the following video, American homemaking expert Martha Stewart shares her advice and tips on how to create the ideal home working environment while a mother of two shares her insights into how flexible working has helped her achieve a successful balance between work and family commitments.
Martha Stewart also talks about her new home organising collection – Martha Stewart Home Office with Avery, exclusively available at Staples and online at staples.co.uk/marthastewart. The range is designed to beautifully organise home and work, bringing harmony and style to busy lives.