Danny Dyer heads judging team for best video to bust can recycling myths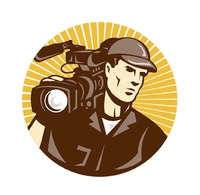 "Myth Busting – what happens to your drinks can when it's recycled", the nationwide search for the best video dispelling the myths around recycling drinks cans, has launched. Sponsored by the British Film Institute and the Can Makers, the competition asks students to enter short videos exploring the myths of drinks can recycling, particularly what happens to our recycling, which is often misunderstood. Entrants will have a chance to win £1,500 and be recognised nationally as a leading student film maker.
The celebrated British actor Danny Dyer leads a host of celebrities and experts from the environment, sustainability and film making industries who will be judging the entries. The full list includes Danny Dyer, Actor; Craig Stevens, Sky Movies Presenter; Geoffrey Macnab, The Independent Film Critic; Jamie Crawford, Presenter and Environmental Filmmaker; Jennifer Granville, Director of Northern Film School, Leeds Metropolitan University; Dr Colin Church, Defra; and Noel Goodwin, BFI Education Programmer for Young People.
Whether a budding Scorsese or Spielberg, an environmentalist with the urge to spread the word, or just a creative student who loves a challenge, this is a fantastic opportunity. Entrants will need to submit a video, no more than two minutes in length, which busts some of the popular drinks can recycling myths. Whether it's an animation, a funny stunt or a short documentary, the winning student will be rewarded the top prize of £1,500. The winner of each of the five sub-categories will win £500.
Danny Dyer comments, "I'm massively excited to see what sort of crazy, creative videos the students put forward. And what a fresh way to help young people understand just how important recycling is. I can't wait to get stuck into something that's such a good cause. I'm expecting the students to really deliver the goods."
Noel Goodwin, Education Programmer for Young People, British Film Institute, remarks, "Film is such an effective way of getting your voice heard and having your say on important issues. There are so many talented young people out there using the power of film to communicate their views and ideas and showcase their creativity that we're bound to see some amazing short film entries. The BFI is very excited to be a supporter of the competition and we're looking forward to showcasing the winning video once it's been chosen."
Geoff Courtney, Chairman, Can Makers says, "As the most recycled drinks pack in the world, there is more to the humble beverage can than meets the eye. In the UK alone we get through 9.5 billion cans a year with a current recycle rate of nearly 60%. Given that every part of a drinks can is infinitely recyclable without losing quality, our ultimate goal in supporting this competition is to increase recycling and raise awareness of the versatility of the can by inspiring students to educate themselves and their peers on the benefits of recycling."
The closing date for entries is Thursday 28th February 2013.
Full terms and conditions and information on how to enter are available on Facebook: facebook.com/CanMakersVideo.