DaimlerChrysler teams up with autogreen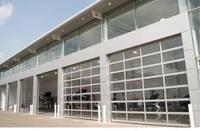 DaimlerChrysler UK has announced its End of Life Vehicles (ELV) Directive plans by teaming up with Authorised Treatment Facility (ATF) services partner autogreen.
From 1 January 2007, vehicle manufacturers will be responsible for the cost-free take back of ELVs, and the safe dismantling and disposal of these vehicles. By working with autogreen, DaimlerChrysler plans to have some 250 sites around the UK ready a year ahead of schedule, from 1 January 2006. The deal will provide safe disposal of end of life Chrysler, Dodge, Jeep, Mercedes-Benz, Maybach, Mitsubishi Canter and smart models.
Todays ATFs are a world away from the layman's view of scrap yards. All of autogreen's sites are clean and sophisticated, and meet environmental requirements including concrete hardstanding, and large stores of parts – long gone are the days of piles of teetering rusty scrapped cars and vans.
When a complete running vehicle arrives at the site, it will visit a depollution station where all fluids will be drained, and batteries, tyres and wheels removed. The remaining vehicle is crushed before being sent to a shredding facility where the remains are sorted for recycling. Using this method, 85 per cent of the dry weight of any DaimlerChrysler vehicle under 3.5 tonnes GVW (including light vans) will be recycled. A certificate of destruction is issued after every disposal to ensure that DVLA records are kept up to date.
With over 250 locations around the country, there will be a DaimlerChrysler autogreen ATF within 30 miles of the vast majority of vehicles. Should an ELV be outside this catchment area, autogreen will arrange collection of the vehicle.
Paul Rayner, DaimlerChrysler UK's ELV project manager explained: "We're committed to looking after all of our customers and their vehicles from showroom to disposal point, and our models are manufactured with easy recycling designed in. We chose autogreen as our ATF partner with this in mind – to give a fast, efficient service, and to ensure the safe disposal of all our end of life products."
Paul continued: "By offering so many sites around the country, we've ensured that the vehicle parc of cars over 13 to16 years old – some 110,000 units around the UK – are all within a short distance of one of our sites. We're proud to be getting the ATFs operational a year ahead of the requirement to offer cost-free take back, so that our owners can use the facilities within the next few months."
DaimlerChrysler is committed to being an environmentally-responsible vehicle manufacturer. Its products are built using methods and materials that are compatible with recycling. Some models already include rubberised coconut husk seat padding, organic external underfloor cladding, recycled noise insulation materials and floormats. In future, even more of a DaimlerChrysler vehicle will be recyclable, ensuring ongoing sustainability of materials.