Rolls-Royce celebrates the life of Sir Henry Royce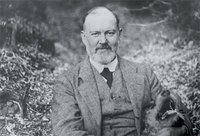 Rolls-Royce Motor Cars commemorates 80 years since the death of one of the company's founders, Sir Frederick Henry Royce.

Sir Henry died in his 70th year at his house, 'Elmstead' in West Wittering, West Sussex on 22 April 1933. The house is less than 10 miles from the new Home of Rolls?Royce at Goodwood. Rolls-Royce celebrates Sir Henry, not only for his innovative thinking and acceptance of nothing less than the best, but also for his attention to precise detail and quality. Today his values and ethos continue to be practised every day at Rolls-Royce Motor Cars, where quality is central at each stage of production and perfection is always striven for.

Speaking from a special memorial service held outside 'Elmstead', Andrew Ball, Rolls-Royce Corporate Communications Manager, said, "Sir Henry was a modest genius who referred to himself simply as a 'mechanic'. He had a simple engineering philosophy – the pursuit of excellence – and one that the whole team at Rolls-Royce Motor Cars strives for every day. Today we commemorate the death of Sir Henry but also celebrate an extraordinary life and a lasting legacy."

The life of Sir Henry Royce is celebrated in the first ever Rolls-Royce Motor Cars exhibition at the BMW Museum in Munich, which opened recently. The unique exhibition, entitled 'Strive for Perfection', celebrates the tenth year of the renaissance of the Rolls-Royce marque under BMW Group ownership. The displays tell the story of the world's leading super-luxury goods manufacturer in chronological detail; from the meeting of the company's founding fathers, Sir Henry Royce and the Honourable Charles Stewart Rolls in 1904, through to the present day.