Volvo extends Approved Used Car programme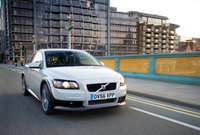 Volvo Car UK has announced an extension to its Approved Used Car Programme to include vehicles up to seven-years-old.

The scheme, called Volvo Selekt, has been widened from vehicles up to five-years-old to incorporate vehicles up to seven years old as long as they have travelled less than 100,000 miles.

By increasing the age of the vehicles eligible to be sold under the scheme, VCUK is providing its 110-strong retail network with access to even more cars at a time when demand has increased among used car buyers for older, higher mileage vehicles.

The move also reflects the change in consumer behavior as motorists are keeping their vehicles longer both as a result of the economic climate and the improved reliability of modern cars. According to the Society of Motor Manufacturers and Traders (SMMT), the average age of cars on the road in 2011 was 7.44 years – two months older than the previous year.

Comments Bruce Greenwood, VCUK used car programme manager: "We have responded to the wishes of our retail network who in turn are reacting to the demands of today's car buyer. Used car buyers are increasingly open to vehicles which are slightly older and with higher mileage.

Modern manufacturing has seen cars become increasingly more reliable even as they get older. However, state of the art technology is at the heart of every Volvo, enhancing the car's safety, performance and comfort. That is why we even upgrade the vehicle's systems with the latest software direct from the factory. Only approved Volvo Selekt dealers can do this. It is really important to know that the vehicle you choose has been checked and prepared by the experts. The Volvo Selekt package ensures the customer knows the car still meets the exacting standards of Volvo.

"It is also a great reflection on the reliability of the brand that we are confident in being able to deliver the rigorous standards of our used car programme to Volvo vehicles aged up to seven-years-old."

The Volvo Selekt programme includes a range of assurances for used Volvo buyers:
Are under 7 years old and have travelled less than 100,000 miles
Have a full service history and have been checked by an authorised Volvo technician
Are prepared to Volvo standards with over 100 checks and a software upgrade
MOT Test Warranty for up to £750 of repairs**
Are covered by Volvo's European roadside assistance package for 12 months
Come with a 30-day or 1500 mile satisfaction guarantee

** Applies to cars at least 24 months old on delivery. See warranty terms and conditions for full list of MOT qualifying parts.