Cadbury House spa launches new treatment range by Pevonia Botanica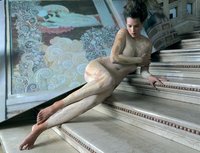 thespa at DoubleTree by Hilton, Cadbury House has been selected as one of 13 exclusive venues across the country to launch an exciting new range by the world-leading spa brand Pevonia Botanica.
The new Lumafirm body line is available for the first time in the UK and will be previewed at the Congresbury spa from 24-30 June during a special week before it is rolled out across the country in August.
Showcased during the week will be the brand new Lumafirm Firm & Glow treatment which has been designed to completely transform the appearance and texture of skin.
The treatment combines two iconic spa treatments – the body wrap and the massage – to tighten, firm and infuse skin with the aim of giving an age-reversed appearance.
thespa manager Sophie Joules said: "We're so excited to have been chosen to launch Lumafirm; it's such an exciting product and so far customer reviews have been great so we're looking forward to offering it to our own clients.
"The Lumafirm treatment combines 26 natural ingredients which penetrate deeper into the skin to deliver brightening, lightening and tightening results. Body elixir, melting micro-massage gel and creamy body wrap is massaged into skin to leave you glowing and relaxed.
"The treatment itself is really unique as it combines both a massage and body wrap in an hour-long session to lift and rejuvenate the complexion. It's a great way to prepare for the summer as you will be left with flawless, even skin. It's also fab as an age-reversing treatment as it targets fine lines, wrinkles and pigmentation."
During the special launch week visitors to thespa will be treated to reduced prices for both the Lumafirm treatment and the body moisturizer that can be taken away.
Sophie continued: "As well as the treatment we will be offering the daily-use Lumafirm moisturizer which helps with continuous repair and rejuvenation.
"We're expecting this new line to be a great success and we're really looking forward to showing people the benefits. It's also great that a brand as renowned as Pevonia has chosen us for the launch."
Pevonia is a world-leader in delivering natural skincare solutions to the finest spas worldwide. With award-winning products and treatments it has been a favourite with celebrities and experts for over 20 years.
Set within the grounds of DoubleTree by Hilton, Cadbury House thespa offers the very latest in spa treatments, relaxing spa days and, hen parties and overnight breaks. The treatment menu is packed with everything from facials and massages to spray tans and gel nails.
Anyone interested in visiting during the special launch week will receive the treatment for £55 instead of the usual £75. The take-home moisturizer will also be available for £47.25 instead of the usual £63.
Those wishing to book a course of treatments will receive two free when four are purchased.
For more information or to book your treatment visit theclubandspabristol.co.uk.