Average woman hides 8 beauty secrets from their partner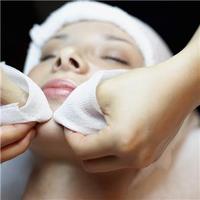 The average female has eight beauty secrets she hides from her partner, it has been revealed. The findings emerged in a study of 2,000 women which shows many spend hours taking hidden measures to look naturally beautiful every day.
Researchers found women hate the thought of their other half knowing they have to pluck, wax and shave their bodies – and as such keep hair removal from toes, chin, body and bikini line a deeply hidden secret.
In addition, removing hard skin from feet and maintaining a hairless upper lip by eradicating any sign of a moustache are also kept private.
While the large majority would never let on to their fella if they were wearing body slimming underwear.
Siobhan McDermott, General Manager for feelunique which conducted the study of 2,000 women said: "This study shows just how private women are about their beauty regime – no one wants their partner to think they aren't naturally beautiful with wonderful smooth skin.
"As such, women go to great lengths to hide certain aspects of their beauty regime from their partner, conducting a multitude of preening tasks behind closed doors.
"When ladies get more comfortable with a partner they might let a few of their secrets slip, but two thirds simply feel they are being more lady-like by tending to themselves in private."
The study shows many ladies would hate their partner to know they had to remove hairs from their noses on occasion.
While others don't want him to know they often treat spots with toothpaste, or whiten their teeth.
Many girls claim their other half has no idea they wear chicken fillets in their bra on a night out, or have to exfoliate daily.
And for those women who like to maintain a younger appearance, no mention is made of the anti-aging moisturisers and anti-cellulite creams they apply on a nightly basis.
Having eyelashes and eyebrows tinted, cleansing and toning and the application of face packs are other beauty essentials the average man has no clue their partner bothers with.
Two thirds of ladies polled reckon their partner is blissfully unaware of what is involved in their beauty routine – with a third keeping it all a closely guarded secret.
In fact, a third of women reckon their partner would be absolutely mortified if he knew the true extent of what took place behind the bathroom door for half an hour every day.
And 35% of ladies believe their boyfriend or husband would be completely turned off if he saw them doing their most intimate pampering.
A fifth of women say it doesn't matter how comfortable they get with a partner, they will never ever let him know how much effort goes into looking good.
The spokeswoman for feelunique comments: "There are many women who never want to get so comfortable with a partner they divulge everything about their beauty routine.
"And many intend to remain tight-lipped about their bathroom habits forever more.
"It can be nice for a man to think his other half looks amazing without knowing how much effort it took."
Top 20 beauty secrets women hide from men
1. Pluck / shave hair from toes
2. Pluck / wax hairs from chin / face
3. Pluck the odd hair from the body
4. Wax or dye moustache
5. Remove hard skin from feet
6. Wear body slimming underwear
7. Pluck eyebrows
8. Wax / shave bikini line
9. Pluck hairs from nose
10. Cleanse, tone and moisturize
11. Cut toenails
12. Teeth whitening
13. Use anti-aging creams
14. Put toothpaste on spots
15. Apply a face pack
16. Wax / shave under-arms and legs
17. Wear chicken fillets
18. Exfoliate daily
19. Eyelash and eyebrow tint
20. Use anti-cellulite cream