Shocking NUS housing survey reinforces need for purpose-built student accommodation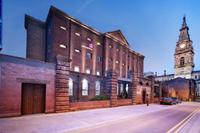 'Homes Fit for Study' released by the NUS last month revealed that more than three quarters (76%) of respondents had experienced problems with the condition of their home in the private rented sector. From mould to mice, the report reinforces a need for new quality housing.

Peter McDermott, Director of UK-based Go Global Investments, comments, "The National Union of Students report makes for grim reading. 61% of the 2,870 higher education students surveyed lived with condensation, damp or mould, 24% were infested by slugs, mice or other creatures, and 52% had felt uncomfortably cold in their home rented from a private landlord. Not only are these health and safety hazards unacceptable, but these homes could also be freed up for much-needed 'normal' family housing, and generate millions in council tax, if more high quality dedicated student accommodation was built."
"There's also the landlord's hassle factor to consider," continues Peter. "53% of respondents experienced delays in getting repairs carried out once they'd been reported, and more than a third found it hard to get in touch with their landlord or letting agent in the first place. This clearly means that many homeowners neither have the time nor inclination to manage their properties properly. Our investors, purchasing units in purpose-built student housing projects, take assured yields of 7 to 9% net per annum without having to lift so much as a screwdriver as a professional management company takes charge. Their buy-to-let counterparts receive on average just 6.1% per annum gross and have all the headaches of hands-on management. Dedicated student housing works both for the student and the investor."
Upon release of Homes Fit for Study, NUS Vice President (Welfare) Colum McGuire said, "Too often, discussion on student housing is based on generalisations and assumptions. Students are often regarded as having no care for the condition of their homes and being perfectly happy to live in substandard accommodation. I hope that some of the experiences recounted in this report will help to demonstrate that most of the time this is just not the case. From students spending weeks trying to get essential repairs completed to others being told to just ignore the problem, it is time to tell the other side of the story. It is time for decision-makers to stand up and take notice of the unacceptable practices that are making students and other tenants' lives a misery."
Perhaps some of this 'misery' has helped fuel a dramatic increased in demand for luxury student accommodation over recent years. However, much of the demand is coming from international students who value a convenient location, security, comfort and on-site amenities when it comes to selecting their new temporary home. Purpose-built student accommodation is perceived as a comparatively straightforward all-inclusive solution, particularly appealing for those who need to apply for housing from many miles overseas. Applications to UCAS from outside of Europe, particularly the Far East, have seen average annual growth of 8.5% between 2007 and 2013.
On the Market – The Bridewell, L2, Liverpool

A redevelopment of a Grade II Listed building at the heart of Liverpool's historic quarter, The Bridewell has all en-suite rooms spread over four floors plus a mezzanine. Each level benefits from a kitchen, lounge and dining area, whilst there is also a communal gymnasium, laundry and bicycle storage. The building is secured by keycard entry and CCTV.
The main Liverpool John Moores University (25,000 students) campus is within a three minute walk whilst The University of Liverpool (36,000 students) and Liverpool Hope University (7,500 students) are at ten and 15 minutes walk respectively. Lime Street Station, which connects London by train in two hours, and Liverpool ONE shopping centre are also under ten minutes by foot.
Prices at The Bridewell start from £48,950 and the development will be fully managed by Jamworks - an established proven developer of specialist student accommodation. Investors not only enjoy assured net returns of a minimum 8% per annum from this January, but also 5% per annum on their deposit monies between exchange and completion, with the project ready for occupancy from September 2014.
For further information, visit goglobalinvestments.com.