Award-winning Harman infotainment in new Fiat 500X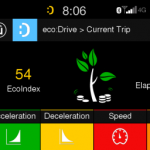 HARMAN is equipping the new Fiat 500X cars with its advanced Uconnect infotainment system and extending its already strong collaboration with the Italian automaker. The Uconnect Radio Nav Live 6.5'' system, which is already on board numerous Fiat Group vehicles, brings realistic navigation, advanced connectivity and a range of entertainment choices to the compact Fiat 500X, enabling drivers to stay connected, informed and focused on the drive.
The Fiat 500X promises a great driving experience complemented by HARMAN's award-winning Uconnect Radio Nav Live 6.5'' infotainment system. "We are delighted to extend our collaboration with Fiat and bring HARMAN infotainment to the exciting new Fiat 500X," says Sachin Lawande, President Infotainment Division HARMAN. "Uconnect already powers the Connected Media Center in numerous 2014 Chrysler and FIAT cars, trucks and SUVs, including the Jeep Renegade, Jeep Cherokee and Grand Cherokee, Alfa Romeo Giulietta as well as the current Viper sports car. Drivers and passengers of the new Fiat 500X can be confident of a rich entertainment and information experience which is engineered to be a perfect fit with Fiat vehicles."

With its 6.5-inch color touch screen, the Uconnect system gives drivers access to the full range of innovative infotainment features, and a clear, sharp view for following navigation maps. Uconnect provides realistic navigation with 3D city models, landmarks and enhanced digital terrain models, and also offers superb entertainment choices that include a DAB tuner, Bluetooth connectivity for streaming audio, and iPod compatibility. The system features total speech control for all functions: drivers can make phone calls, give one-shot commands to enter navigation instructions, and play their favorite music by voice control, ensuring a safe driving experience.

The features of the Uconnect system in brief:

Rich satellite navigation with 3D city models, landmarks and enhanced digital terrain models
Total speech control with hands-free calling, voice commands and one-shot voice recognition
Vast entertainment choices including AM/FM radio, DAB tuner, streaming audio and iPod compatibility
Enhanced connectivity: USB, AUX, Bluetooth and SD card for media management
Infotainment services: Facebook, Twitter, Deezer (Online music) and Tune.In (Online radio), Reuters (News)
Live navigation services: HD traffic, danger zones/speed cams, local search, weather
Convenience services: eco:DriveTM, my:CarTM

The new Fiat 500X with the HARMAN Uconnect infotainment system is scheduled for general release beginning of 2015.