Going for Gold: Over a quarter of UK 16-24 year old men use self tan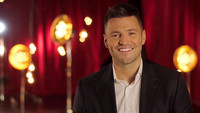 As Saturday night viewers enjoy the weekly progress of TOWIE star Mark Wright on Strictly Come Dancing, it seems the nation's young men are aspiring to achieve the same bronzed look. Indeed, new research from Mintel external linkreveals over a quarter (27%) of 16-24 year old men have dabbled in a spot of self tanning in the last year.
And while as many as a fifth (17%) of male 16-24 year old users say they would use it again, just 9% of of this group say they would not repeat usage. What is more, fake-tan usage is only slightly higher amongst women aged 16-24 (29%) and 25-44 (24%), making Britain's young men amongst the nation's highest fake tan users.
Moreover, it seems male interest in self-tan doesn't stop there – across all consumer groups, males aged 16-24 are the most likely to have used salon spray with tan (20%) compared to a national average of just one in ten (9%).
Meanwhile, over the last 12 months, almost a quarter (23%) of 16-24 year old men say they have used a pre-tan accelerator, while the same number (21%) have used a sunbed or tanning salon. Some 12% of the same group have used gradual tanner and would use it again, while 8% have used oral tanning supplement – again proving to be the highest group of users.
Roshida Kahnom, Senior Personal Care Analyst said: "As stars from shows such as The Only Way is Essex popularise self-tans, and even in some cases launch their own ranges, self-tanning remains fashionable amongst young people. High usage of self-tanning products amongst young men suggests that they may be aspiring to recreate looks inspired by celebrities such as Mark Wright. With summer becoming a distant memory, and as the nation gears up for a wet winter, our research suggests that young men are looking to extend the summer look with a year round tan."
In terms of overall usage of self tanning products, on average 16% of Brits have used self tan in the past twelve months, followed by gradual tanner at 15%. One in ten (10%) have used pre-tan accelerator, while the same number (10%) have used tanning oil or lotion without SPF. Just 7% have used oral tanning supplements. The self-tan market was valued at £60 million in 2014 in the year ending August 2014.
"With self-tanning products traditionally associated with unnatural results, older people may be less willing to try it. Additionally, self-tanning products can be tricky to apply, which may make it difficult for older people who tend to have looser and less hydrated skin. Product innovations in self-tanning for older people, designed for looser skin, could make it more appealing to older people" continued Roshida.
The same research looks at parents attitudes towards sun protection. Some 42% of parents think children need more sun protection than adults and 38% say they apply sun protection every time they go outside in the sunshine. While the same number (38%) say they take sun protection more seriously since having children, mums are more involved in sun protection for their children than dads, with 45% of mums applying sun protection to their children every time they go out, compared with 31% of dads.
A third (34%) of parents say they only worry about sun protection in the warm or summer months and 20% are concerned that children don't get enough vitamin D. Today, only 2% of parents don't use sun protection on their children.
"The suncare category is largely dependent on the weather, and with a wet summer in 2014, the category is predicted to decline in value by 8%. This offers opportunities for brands to advertise in the winter or position products outside the summer season. Innovations in multi-functional products, as well as products with appearance benefits such as anti-ageing, also present opportunities for the category." concluded Roshida.