Brits made 60,000 searches for "poker" in 2016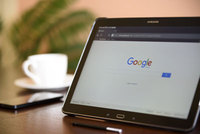 It's possible to tell a lot about somebody by looking at their Google search history. For that reason, it's arguably the last thing most people want strangers trawling through - many of us would like to keep our interest in cat pictures secret. Countrywide though, search terms can provide a valuable insight into peoples' wants and interests, and even reveal the political climate.
Brexit and Pokémon
In 2016, for example, the UK's top searches included three deceased celebrities (Alan Rickman, Prince, and David Bowie), Brexit and the US Presidential Election, and Pokémon Go, a term second only to the Euro 2016 football tournament. The involvement of Fringe and Suits star Meghan Markle with Prince Harry also held Googlers rapt.
Let's try to forget about the fact that "What is the EU?" and "What is Brexit?" were reportedly two of the most popular search terms in the country in the hours following the EU Referendum, a development that probably amused more Americans than Britons. To quote Fortune, "[it's] a bit late, don't you think?"
Poker Hands
iGaming, an evolving niche inclusive of poker, sports betting, bingo and blackjack, was a significant interest for British searchers last year as well. While "bingo", a longstanding institution now in decline just about everywhere except the internet, led the results with 110,000 individual searches, "bet" had a volume of just over 60,500.
"Poker" and "poker hands" tipped the scales at 60,500 and 33,100, respectively, but 40,500 people searched for "casino" in 2016. The figures, from research website Statista, are indicative of Brits' growing fondness for online gaming; a third of the UK's overall revenue from casino and other games comes from the internet and mobile sector.
Red Dog
Casino Shark, a comparison site covering 69 different brands, indicates that companies serving the UK and Europe in particular are commonplace. CasinoEuro, for example, has around 200 games and 100 slots, 3-card poker with live dealers, and even rare experiences like Red Dog, a type of comparison card game.
Part of the allure of online brands is the freebies. The current Casinoeuro bonus is a deposit match of 150% but things like complimentary spins on slot machines, rewards for high rollers, and a cash bonus for newcomers aren't particularly rare in the industry. There's also a lot to be said for the convenience of mobile play in attracting an audience.
Pai Gow
The presence of poker in Statista's data is interesting, not least because the game is perceived as being exclusive and difficult to play in the mainstream consciousness. The ready availability of tutorials is an obvious boon to beginners but casino has evolved to encompass simpler variants like 3-card Poker and Pai gow.
Online functionality gives newcomers the opportunity to play at their own pace without the pressure of slowing down a game of blackjack or craps, for example. The internet casino can be a social place too. Visitors can chat with human dealers (and watch them deal cards) as well as join "chat games" with one of the UK's many bingo operators.
Finally, poker on a mobile phone is a great excuse to avoid the British wintertime and all its curiously named (and usually mild) storms.