How DIY probate can put bereaved families at risk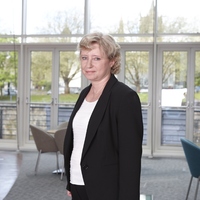 Probate lawyers from Clarke Willmott LLP are warning about the dangers of bereaved families administering estates without taking professional advice.
Carol Cummins, a specialist in Private Client law, says an already difficult time for families can be made much worse by stressful and costly mistakes made during the Probate process.
With risks including huge tax penalties, the stakes are high for bereaved families.
Carol said: "Common problems include clients being unable to work out tax allowances, miscalculating tax, failing to declare lifetime gifts and ignoring trusts set up by the Will.
"This can put them at risk of a potential HM Revenue & Customs penalty of up to 100 per cent of the tax due, and increased professional costs in sorting out the mistakes made.
"As a result , we are seeing a significant increase in the number of people getting in touch with us over the past year for help to sort things out after they have gone wrong."
Legal advice is recommended for wealthy and complex families as well as complex estates with international, business and agricultural issues and large family trusts.
Carol continued: "For simple, straightforward estates and wills, the DIY approach can work out fine, and can greatly reduce costs.
"But where estates are larger, or more complex, perhaps involving multiple children or second or third marriages, not seeking legal advice can turn out to be more expensive, especially if the opportunity to claim valuable inheritance tax allowances and reliefs are lost.
"If the estate is a taxable one, the deceased had a blended family, there is any family acrimony or trusts are created under the Will then it makes sense to take advice even if it's just to find out what you don't know in order to avoid some of the obvious pitfalls."
Clarke Wilmott LLP is a national firm with offices in Birmingham, Bristol, Cardiff, London, Manchester, Southampton and Taunton.
For more information, visit clarkewillmott.com.