Mobile games are not officially more successful than PC and console games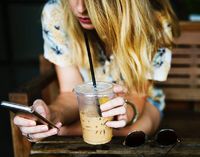 For gamers who have devoted hours of their lives to playing console or PC titles, it's natural for there to be an air of dismissal towards mobile games. To many, gaming apps are for casual gamers while some hardcore players may not even count people who enjoy smartphone titles as gamers at all. After all, how can your 74-year-old grandmother who has never touched a DualShock controller in her life be considered a gamer for playing Bubble Witch 3?
Alas, if we take a look at industry statistics there's no denying that mobile games are now significantly more profitable than their PC and console counterparts. By the end of 2017, smartphone games alongside tablet titles are supposed to account for 42% of the video game market's worldwide revenue. At least that's what a report supplied by Newzoo claims, meaning that mobile and tablet games will be far more successful than more traditional games designed for consoles, which will account for just 31% of sales.
In fact, smartphone game sales alone are expected to be the top sector for global revenues in 2017, just overtaking consoles at 32%. Really this isn't that surprising as smartphones have been heavily responsible for the video game industry's overall growth in the last decade. Over 2.1 billion people own a smartphone, with the number set to reach 3 billion in just three years, enabling them to access social media, news and, of course, their favourite games whenever they like.
Meanwhile, companies across different fields and sectors are directing their efforts towards providing mobile-friendly content to attract more customers. Even incredibly successful video game developer Rockstar have started releasing mobile games, with Grand Theft Auto V now available on-the-go on iPhone, Android or Microsoft smartphones, not to mention Nintendo's hesitant release of games on Google Play and the App Store.
Of course, web-based gaming brands are following suit and creating their own mobile-friendly games to keep up. This is particularly true for the iGaming industry, with sites like Mobile Wins offering players the chance to play online as well as on their smartphones. To put it bluntly, such brands cannot afford to lose customers by not offering a mobile counterpart to their web or desktop-based offerings.
These two simple elements of accessibility and industry enthusiasm are coming together to ensure that mobile games achieve success, something that is sure to continue for many more years to come. In fact, the same Newzoo report states that focus on new tech such as augmented reality and virtual reality is allowing the mobile games market to grow even further. As sophisticated as the mobile gaming experience already is, there is massive room for improvement that is sure to keep the market strong and healthy.
Ultimately, there's no denying that mobile gaming is here to stay. Mobile gaming revenue stood at $36 billion by the end of 2016 and is expected to rise to $49 billion as 2018 comes to a close. As technology becomes more impressive and sophisticated there's no doubt that these numbers and in turn smartphone gaming's popularity will continue to flourish. As consumers, we simply need to sit back, relax and wait for the next round of fun, accessible games to hit our smartphones.