Online Casino Technology: The Evolution Continues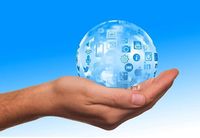 In the early days of online casinos, everything was rather rudimentary compared to what we see now. Typically there wouldn't be that much you could do on an online casino direct from your web browser; If you wanted any advanced functionality or fancy graphics, you'd need to download and install some dedicated casino software.
While some casinos still operate like this, it's becoming far more common for everything to be accessible straight from a web browser. There are some clear reasons for this evolution. This article considers those reasons, and looks at the technical direction online casinos are moving in.
The Rise and Fall of Flash
Back in 2005, Adobe purchased a software framework called Flash from Macromedia. Flash is a product that allows websites to incorporate all kinds of multimedia functionality, including animation, gameplay and video playback.
Flash soon became ubiquitous across the web in the following years - even serving as the core technology that delivered videos on the (then brand new) YouTube in addition to providing games on sites such as Facebook and Kongregate.
Unsurprisingly, it was quickly adopted by plenty of online casino companies, to help run 3D slot games, scratchcards and table games such as blackjack and poker. The use of Flash helped these casinos make far more sophisticated games available "in-browser," improving compatibility across different devices and operating systems, while also reducing the need for players to download casino software.
While Flash enjoyed a stratospheric rise in popularity, its downfall was equally pronounced. Countless bugs and security flaws were uncovered in the platform (and have continued to be found, with over 300 discovered in 2015 alone). Companies were quick to implement Flash, but the tide began to turn rather quickly.
Then, in 2010, a few years after Apple's iPhone was launched, Steve Jobs instigated the initial taps on what was to eventually be the final nail in Flash's coffin; Flash wasn't supported on the iPhone, nor has it been supported on iPhones and iPads since the initial launch. As these devices soared in popularity (over 1 billion have now been sold), it became clear that no company could realistically continue using a technology that was incompatible with the devices so many consumers were using. This, combined with Flash's poor security reputation, was enough to cause people to turn away.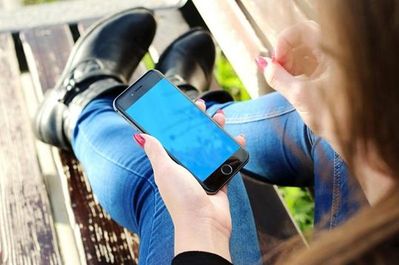 HTML5 Comes Along
HTML5, an open standard formally released in 2014, has now become the ersatz "replacement" for Flash. It's possible to achieve all the same multimedia functionality - but more securely and across all platforms.
Online casinos have already started to move across to HTML5, with some fully migrated and others offering games using both options. In July 2017, Adobe announced that Flash will go "end of life" in 2020. Therefore, the clock is now ticking for casinos (and other online businesses) to move right away from Flash.
For casinos in particular, the continued use of Flash is bad for business. The mobile gambling market continues to explode in popularity - and it makes no sense at all to use a technology that won't function on billions of Apple devices. Flash served its purpose for a while, but it's now very much a case of "out with the old and in with the new."