Travelling without moving: Travel-themed video games for a quick escape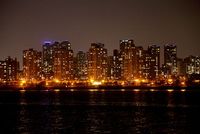 Traveling is one of the best and most educative things one can do. Travelling opens the mind and broadens the horizon. However, in this current day and age where it is becoming increasingly hard to maintain a steady balance between work and personal life, it is hard to travel regularly. Thankfully, we have video games that help us travel the world without leaving the confines of our house. Let's take a look at four of the best travel-themed video games available online.
The Sims 3: World Adventures
Released in 2009 by Microsoft's The Sims Studio, The Sims 3: World Adventures is a simulation video game which allows you to go to exotic places such as Egypt and China. Building on previous expansion packs, The Sims: Vacation and The Sims 2: Bon Voyage, the third instalment in the series allows you to explore the pyramids of Egypt, the Great Wall of China, and the exquisite wine and food of France. Although the locations themselves are fictional in this video game, they have actually been inspired by real-world countries. The Sims 3: World Adventures allows you to explore and make new discoveries while still using the familiar and very popular Sims mechanics and gameplay we first saw in 2000's The Sims.
Globetrotter 2
In our opinion, Globetrotter 2 is one of the best travel-themes video game out there. Not only is the game, developed by Deadline Games and first released in 2001 for Windows, a lot of fun, but it is also very educational. It teaches geography and allows the players to find out about places that are often missed out on maps and magazines. In order to progress through the game, the player needs to answers questions based on geography correctly. In this video game, you get to travel around the world and complete missions, such as taking photos and going on expeditions.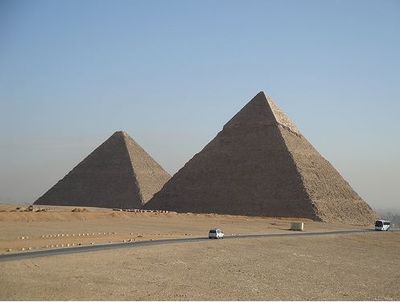 Bikini Party Slot
Beach, volleyball, women… the Bikini Party Slot game has it all. Targeting mainly at an audience looking to get an exotic break while trying their luck at slots, this game features a group of beach-going women playing volleyball. A 5-reel 3-row slot machine, it has two bonus rounds and has 243 paylines. Set against the backdrop of the deep blue, the Bikini Party Slot game brings to life the experience of playing or watching volleyball on the beach and just enjoying yourself with no worries. This game is available on slots-focused online casino Slots.io to play for play money or real cash.
Life Is Strange
Life Is Strange is a travel-related video game that in fact allows you to explore one of the most complicated subjects in the world - time travel. This game revolves around the player, a photography student named Max Caulfield, who finds out that she has the ability to rewind time. As she progresses through the episodes, her time-travelling abilities become more and more intense, and she is soon able to jump through realities and other time periods. The episodic adventure video game was developed by Dontnod Entertainment and first released in January 2015, and we find that it carries quite a lot of depth, leaving players pondering many a thoughtful question.
There are many other travel-themed video games out that can help you relax and have some fun without actually having to book a holiday and make expensive travel plans, such as Forza Horizon 3 and The Crew. Ah, the joy of travelling without moving!