What you should look for when buying cremation jewelry?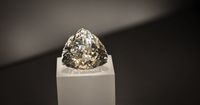 Cremation jewelry is an asset that keeps you close to your loved ones even after their departure. When a loved one dies, they leave numerous memories as keepsakes. Among those memories are the cremated remains which can be preserved in the form of cremation jewelry. While many individuals find the concept of ashes to diamonds disturbing, in reality it is a unique and beautiful way to pay love and respect to those who have left this transitory world.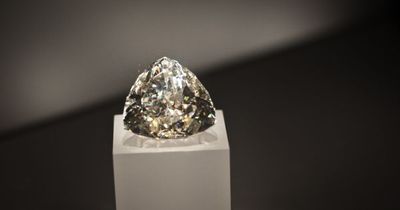 Figure 1 Cremation diamonds are unique
Popularity of Cremation Jewelry
The concept of cremation jewelry has become extremely popular in a short span of time, where individuals are getting more and more comfortable with the idea of getting their loved ones preserved in the form of an ashes to diamond, rather than having the urn sit on the mantelpiece or scattering the ashes in a specific location. These diamonds are crafted from the ashes and hair of the deceased, making them a beautiful reflection of those who have left us.
Initially, the idea of turning human ashes into cremation diamonds seemed difficult as technology was still developing and evolving. However, with the advancements that have been made it has become much easier to transform ashes into diamonds.
Such gemstones initially were expensive. However, the cost of turning ashes into diamonds has gone down significantly, making it within the reach of the masses. One popular memorial diamond manufacturer who offers clients greater value for money is the Swiss cremation diamonds company LONITÉ (who works in the US and worldwide).
What To Look For In Cremation Diamonds and Jewelry
When a loved one dies, many people don't know what to do with the remains. Burial is no longer the most suitable option due to stricter policies and local laws. Also, if the family decides to migrate then their loved ones will be left behind. Moreover, the storage of such prized possessions in urns just takes away the charm. Thereby, ashes to diamond are a great way to give respect, love and affection to the people who have left this world.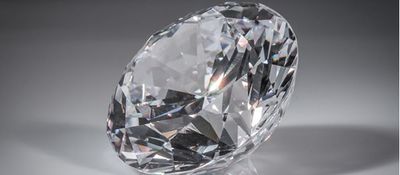 Figure 2 A colorless cremation diamond
Before cremation diamonds increased in popularity, people were not comfortable with the idea of getting their loved ones cremated and turned into diamonds. The contributing factors were:
- There were numerous myths associated with the diamond manufacturing process.
- The cost of cremated diamonds and jewelry made from ashes was extremely high.
However, with increased awareness people are now familiar with the making of memorial diamonds from loved one's ashes. Individuals are now trusting popular diamond manufacturers like LONITÉ to make memorable gemstones and ornaments for them.
Therefore, if you want to be close to your loved ones forever, turning their ashes into cremation diamonds are definitely worth considering.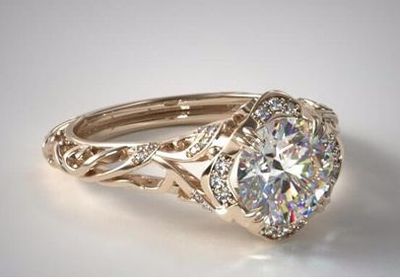 Figure 3 A vintage setting cremation ring
Here are a few things you need to look for when buying memorial diamonds made from your loved one's ashes:
The Color of the Diamond
If you are interested in getting cremation jewelry made from the ashes of your loved ones, the first step is to select the color for your gemstone. The color will reflect upon the personality of the deceased person. This step requires critical thinking as you wouldn't want an ornament that does not embody your loved one.
Deeply think about the sort of person he/she was. Your answer will help you in choosing the right color for your cremated diamonds.
The modern synthetic diamonds manufacturing technology gives you a lot of flexibility. Individuals can choose from a vast color palette for their diamonds. For example, you could choose your loved ones favorite color, a color that reminds you of them or one that reflects their character/personality.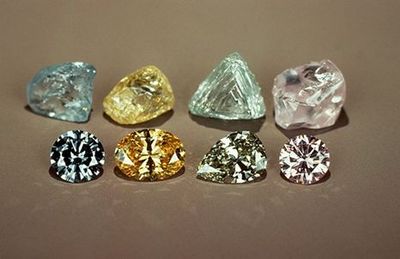 Figure 4 Lonité's cremation diamonds can have different colors and cuts
The Cut of the Diamond
Once you have selected the color, the next step is to choose a distinct cut for your diamond. Generally, individuals have three options - brilliant, princess or radiant cut.
- Brilliant Cut: The diamond has a rounded shape.
- Princess Cut: The diamond has a squared shape
- Radiant Cut: The diamond has a rounded square shape
If you are planning to invest in cremation diamonds, make sure to choose the right shape for the gemstone.
Carat Size of the Diamond
When buying a diamond, it is important to check the carat size. The carat size is simply the weight of the diamond. The size you choose will be the deciding factor about how big your diamond will be. You can get a mini diamond made from ashes or opt for a bigger diamond, it primarily depends on your budget.
A Setting To Frame Your Diamond
There are two ways in which you can get a cremation diamond. First, you can get the gemstone on its own or you can opt for a setting in which your diamond will be kept. A frame adds to the beauty of the diamond giving it charm, persona and character.

Figure 5 Cremation diamond settings
Basically, a setting is just a frame in which the diamond is secured once it has been manufactured. From ashes to diamonds, the process has ended. So, it's finally time to choose a setting that best suits your needs. People choose between rings, pendants and earrings. Once the diamond setting, color, cut and carat has been selected, the diamond manufacturer will start manufacturing the cremated remains. The process generally takes from 6 months to a year.
Grading and Certification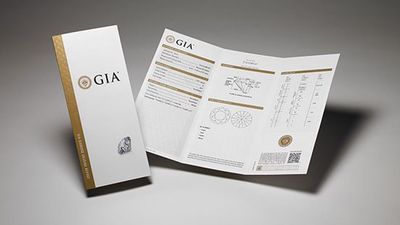 Figure 6 GIA grading report
When you are buying a cremation diamond, make sure to validate its authenticity by getting a grading report. The authorities will evaluate the diamond on basis of the 4C's. This is a great way to validate the quality of your cremated diamond.
Choosing a Renowned Vendor
There are many companies who are offering cremated jewelry. However, only a handful of them are credible. Many times, individuals make the wrong choice of manufacturer and suffer.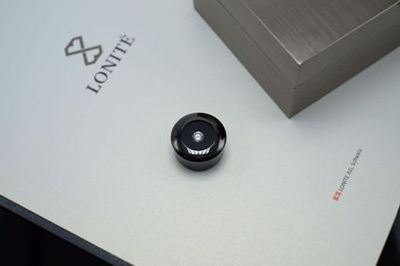 Figure 7 Lonité is a renowned vendor
As mentioned earlier, LONITÉ is a reputable company who works worldwide and who has become increasingly popular due to their high-end quality diamonds. With unmatched experience (of over 660 years) and craftsmanship, the company ensures to give you the best diamonds possible. Moreover, the cremated diamond cost is kept extremely reasonable making it a worthwhile and valuable investment.
Conclusion
Cremation jewelry is a great way to show your love for those who have left this world. The increasing popularity of such ornaments emphasize upon the need of being close to your loved ones even after they have departed.
From a fine carbon powder to a beautiful and sparkling diamond, cremation diamonds turn death into something incredibly beautiful. If you are still contemplating about whether or not you should get the remains of your loved ones transformed into a diamond, try getting in touch with a manufacturer and run through any of your worries with them. A cremation ornament is a memoir that will keep you close to the deceased in its purest form.