How immersive technology is changing the gaming landscape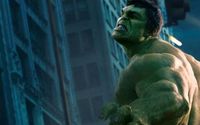 The concept of immersion within gaming is an important one; that feeling of time passing without you even knowing it, as well as a deep sense of attachment to the story and it's characters, continues to be one of the biggest draws for gamers who are looking for the most enjoyable experience possible.
It's now easier than ever to fully immerse yourself within your game of choice and allow yourself to be taken on a virtual journey like no other. Let's take a look:
Live Streaming
Whilst the live streaming of games is a fairly straightforward concept, it's popularity has increased exponentially over the last few years with the emergence of services such as YouTube Live and Twitch; even social media giant Facebook has had its say on the importance of live streaming with regards to the future of gaming.
However, online casinos appear to be leading the way with regards to live gaming itself, giving users the chance to play from the convenience of their own home whilst enjoying the atmosphere associated with being face to face with the croupier at the casino.
Whilst many already see UK online casinos as a multi-billion GBP regulated industry, the emergence of live gaming means that the industry has plenty of room to grow even further and attract a new generation of gamers. For instance, the Guts casino website has up to 39 live casino games running at any given time, including baccarat, blackjack, and the novel Wheel of Fortune title.
Virtual Reality (VR)
Virtual reality is a computer-generated simulation of a three-dimensional environment, in which users are made to feel like they are physically experiencing the simulated reality first hand. This is typically achieved by stimulating the user's vision, hearing, and other senses through the use of various of headsets - like the Oculus Rift or HTC's Vive.
By 2020, it's estimated that the revenue generated by VR related content will rise to almost 14 billion US dollars, which will represent an increase of almost 700% from 2017. Whilst virtual reality will be a useful tool for industries across the board, the potential it has with regards to the gaming industry is endless. Fancy 'hulk-smashing' things up with your Oculus Rift Headset for example? No problem - VR has you covered.
Augmented Reality (AR)
Unlike virtual reality, which aims to create a totally new environment for the user to interact with, augmented reality merely uses the existing environment and simply overlays new information over the top of it.
Whilst VR is usually experienced through the use of headsets, AR is being used more and more in mobile devices such as smartphones and laptops to blend digital components into the real world in a way that they complement each other but are easily distinguishable. Pokémon GO is without a doubt the most recent gaming success story with regards to AR and is a perfect example of how the technology can be harnessed to create a totally unique experience for the user.
But Wait...There's More! (Probably)
With the rate that technology is currently advancing, you truly never know what's around the corner with regards to latest developments involving gaming and the wider entertainment industry.
Whilst AR and VR technology has been in the pipeline for some time, they were all but pipe dreams until the last decade or so and who's to say that something new won't be taking our breath away by the time 2020 rolls around? Here's hoping!