Top 3 online games to liven up your commute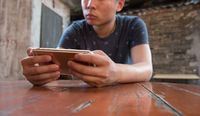 Whether you're sat on the train or bus to and from work, making that commute can often be boring. Staring out the window as you count down the stops isn't exactly the most exciting way to spend your time, so let's look at the top three online games you can play to add some excitement to your daily commute.
Sims Freeplay
The Sims games have been around for years on computer and now they have finally made their way to our mobile phones. It is a life simulation game which allows you to create your own characters, design their homes, build relationships, have families and even guide them through a successful career. Control your own little world straight from your mobile phone! As the name suggests, The Sims Freeplay is totally free on both Android and Apple app stores, though it does have the option to make in-app purchases for extras such as special items and VIP clothing. The app is regularly updated to add more new content so it always feels like a fresh, fun gaming experience.
Gonzo's Quest
Hosted by casino site Euro Casino, Gonzo's Quest is a slot game which takes its inspiration from the Spanish explorers all the way back in 1541. Gonzo is one of these explorers and is searching for El Dorado, the lost city of gold. The game consists of falling blocks which block the way to the lost city, and the symbols on these blocks can form a winning line which will explode, but they will be replaced by more falling blocks in an avalanche. This can be tricky to overcome and destroy all the blocks, but it means you have a chance of winning multiple times on one turn! Each time you win, the multiplier will increase from 1x, to 2x, to 3x and eventually to 5x. There are more game features such as Free Fall and Wild Substitution which make the game even more engaging and both bring different ways of winning more rounds.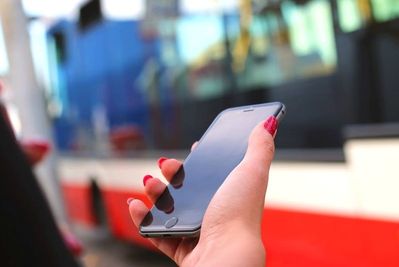 Clash Royale
From the same guys who gave us the super popular Clash of Clans comes a newer, bigger, badder game: Clash Royale. This real-time multiplayer game features the same characters from Clash of Clans but doesn't feel like a cheapened sequel. It is a multiplayer online battle arena (MOBA) which uses a deck of eight cards, only four of which can be in your hand at one time. You combine these cards with an elixir which then bring your card's characters into the arena to attack your enemy. Clash Royale is a pleasingly easy game to play; it pairs some really great artwork and in-game effects with fun and engaging gameplay to keep you coming back for more.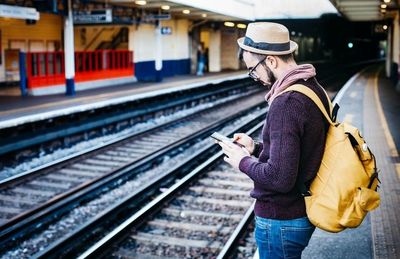 There's no need to spend your commute simply scrolling through social media or staring off into space. Download some of these games and inject some life into your mobile phone to make your commute into something you look forward to, instead of a daily chore.