Are men's engagement rings making a comeback?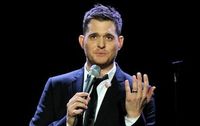 The first campaign to introduce men's engagement rings began in 1926, when American jewellery retailers collaborated to try and promote the idea. The marketing campaign, which attempted to associate men's rings with masculine ideals, ultimately fell flat. Times have changed in 2018 however, with men's engagement rings (now known as 'mangagement rings' by the media) becoming more and more popular.
If you're wondering where this trend came from and if it's here to stay, we have you covered – join us as we explore the topic with Angelic Diamonds, retailers of diamond engagement rings.
Engagement rings through time
We've seen a significant increase in the popularity of men's engagement jewellery in the past few years, but this hasn't always been the case – men in the 1940s and 50s didn't even wear a wedding ring. It's thought that men first started wearing their wedding rings during World War II, when they would be away from home for long periods of time. The ring served as a reminder of their wives and children back at home. Whether or not to wear a ring is all down to the individual however – neither Prince Phillip of Prince William ever wear their wedding rings.
One of the biggest influences on the rise of men's engagement rings has been same-sex marriage. In 2013, same-sex marriage was finally legalised in the UK, with the first gay wedding taking place in 2014. Many jewellers followed suit by releasing their own range of men's rings, in a move which also appealed greatly to women wanting to pop the question to their partners.
This trend is backed up by data too; Google shows that in the last half of 2014, the number of searches for 'male engagement rings' reached 54,00. By late 2017, this figure had risen to 12,100 total searches. On leap day in February 2016, when it's traditional for women to propose, the term hit an all-time high with more than 20,000 searches.
How are people reacting to the trend?
Many feminists have reacted positively to the idea. Some have claimed that women's engagement rings act as a type of 'brand' to show that she is taken, whereas men have always been free to go without a ring, which indicates that they are still single. Others have said that men's engagement rings represent mutual appreciation and a step in the right direction towards equality, after all, it's nice to spend money on something special for our loved ones. Female celebrities have also welcomed the trend – Jennifer Hudson proposed to her fiancé with a ring of her own shortly after he proposed to her.
Men all over the world have been welcoming the trend with open arms, with a number of celebrity men being spotted with an engagement ring on their finger. Michael Bublé was one of the first to do so in 2010. Following this, Johnny Depp was spotted with a ring of his own in 2014, after his engagement to Amber Heard
There are some men who do not feel comfortable wearing an engagement ring however, which could be linked to the rise in sales of men's engagement watches alongside the ring trend. H.Q Milton, the vintage watch retailer, recently said that they had noticed a significant rise in the sales of engagement watches. Similarly, luxury watch retailer Christopher Ward noted that customers have been buying engagement watches with engraved messages for their partners.
So, what does this all mean for the future of men's engagement rings and more importantly, is this trend here to stay? It appears that as times are changing, more men are taking an active interest in engagement jewellery. Perhaps the engagement watch will overtake rings as the next big thing, or perhaps men's engagement rings will finally catch on – only time will tell. Whatever the outcome, it's great to see couples showing equal appreciation with a symbol of their love for each other.