Best tips for controlling your online casino budget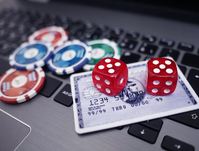 Online casinos are plenty of fun, allowing you to play classic games like roulette, poker, slots, and blackjack from the comfort of home. While you can play for fun, for many people the casino experience is encapsulated by betting real money. However, playing for money comes with financial considerations so you need to manage your budget when at an online casino.
Budgeting money when playing on an online casino is important. Firstly, you want to get bang for your buck because there is so much choice. You can choose between poker, blackjack, slots, and there are even live casino experiences available online. One of the key differences between bricks and mortar casinos and online casinos is speed. Online casinos are very fast paced so you need a financial strategy to not lose track of your budget.
In this article, we will discuss some of the best budgeting tips for playing online casino games. With these tips, you will be able to play for longer, have more fun, and not feel financially burdened.
Plan your budget
Easily the most important part of creating a financial plan for an online casino is to know your budget before you start playing. Gambling can be rewarding when done responsibly. A good rule of thumb is to only budget what you can afford to lose and only use money that is from your discretionary income. If you set yourself a daily or weekly budget, never exceed it and walk away from the casino when you reach that limit.
Understand profits
Here's the golden rule of any casino… the house always wins. Make no mistake, if you play an online casino long enough you will likely lose money. You can have an amazing winning day for sure, but the next day you could run a loss. That's why it is important to manage your profits (wins) wisely, especially if you score a big win.
Luckily there is a solid system that lets you keep some profits and keep playing. If you win big, split the money into two equal parts. One half will be kept as your profit winnings, while the other half can be put back into more wagers on casino games. Of course, you could choose to keep more of the profit, but never re-invest more than 50% back into the casino.
You could also choose to set yourself a profit limit. If you are on a winning run and have won a specific amount of money, many people will keep playing and see that profit eventually turn into a loss. If you set a profit limit you will be able to walk away with winnings and avoid overplaying to a loss.
Walk away when you're losing
Which leads to losing, which is, unfortunately, a fact of casino life. You will lose and on some days you may lose regularly (remember, the house always wins). The key to avoiding major losses is to know when to call it a day and stop playing. This is where the budget you set earlier is important because it sets your maximum level of gaming.
Once you reach your financial threshold, simply stop playing and don't invest anymore in the online casino. The online casino is not going anywhere, so when you feel financially capable of returning you can do so without compromising your budget.
Conclusion
Online casinos are fun places where you can enjoy yourself whether you win or lose. However, you will only be able to make the most of casinos if you are in control of your finances. By creating a budget and sticking to it, you will not stretch yourself beyond your means and may even be able to win some money. It's always worth remembering that all online casino games are based on luck, so keep yourself to a manageable budget and have fun.