What kind of online casino player are you?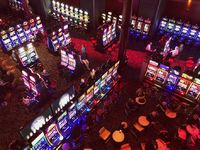 We all have the sorts of activities that we enjoy the most and which suit our personalities best. These range from the hobbies that we enjoy to the social activities that we seek out – and the same principle can be applied to the online casino games that appeal to us the most.
Yes, all have one thing in common and that's that they can be fun to play, but they can also satisfy a deeper, more psychological need too. So, decide which one of these three particular personality types best describes you and get a pointer towards the online casino games that are going to float your boat.
The Extrovert
Some of us just love the chance to be out and about and, better still, to be the center of attention. Now, you might think that playing in an online casino would be a solitary sort of exercise, but you'd be wrong. That's because there's a version of gambling that you can play online at Space Casino that closely replicates the thrill of a "bricks and mortar" venue. This version being Live Casino, which involves games that are streamed to you in real-time, overseen by real dealers. You can choose from card games like blackjack and baccarat or that casino classic, roulette, and one of the best aspects is that you can even communicate with the dealer via the online chat facility. This means it's as much a social activity as it is a gambling one.
The Happy Go Lucky Player
There's something about a slots game that makes it endlessly involving to play. That's why they took off in popularity ever since they were invented in the late 19th century and have been a big favorite ever since. So, if you like taking your chances with the spinning reels, this could be the game for you. Not only are there hundreds of different themes to choose from, they also feature everything from sports to movies and from lucky leprechauns to the tombs of the Egyptian pharaohs. They're also packed with different features and bonuses to keep things interesting, and which include everything from free spins to prize multipliers.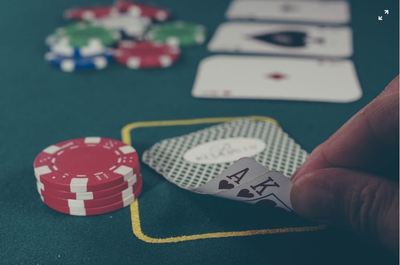 The Analyst
If, on the other hand, you like to take a more analytical approach, then the card games of blackjack and three-card poker may be more to your liking. Both are relatively simple to play but they do need a considerable amount of skill and judgment if you're going to be a winner. In the case of blackjack, it's also a matter of learning the so-called "basic strategy". This is a pre-calculated set of recommended options when you have a particular hand to give you the edge over the dealer. And, of course, poker is well known for the need to be able to analyse complex situations as well as to both bluff and spot when we're being bluffed against.
So, hopefully, this has given you a few pointers towards the games that suit your personality. Now it's time to try your hand at them too.