Betting Battle: Choosing between land-based and online casinos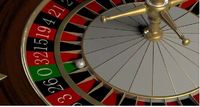 Although online casinos are continually growing in popularity, people still love playing games at land-based casinos. But which type of casino is better? Let's find out.
What are the UK's gambling laws?
British people who enjoy gambling are lucky, as they have a variety of options available. They can freely visit UK casinos and play games at online casinos. For residents of some other countries, it is a little trickier. For example, in Norway, gambling is illegal for the most part. There are no conventional land-based casinos, and online gambling is not permitted. However, although it is technically illegal to place bets at unlicensed sites, in practice, it is more of a threat than an enforced law. And there are many reputable offshore sites for Norwegian casino players. There are no laws in the UK prohibiting online or land-based casino use. As a general rule, the only legal matter to watch out for is the age limit. You must be over 18-years-old for most gambling activities in the UK. But for lotteries and football pools, you need only be over 16 years of age.
The Advantages of Land-based Casinos
So, which is better: land-based or online casinos? There are pros and cons to each. The key advantages of land-based casinos are:
- You Have More Time to Think. Placing a bet at a land-based casino takes more thought than at an online casino, as you have to physically spend time taking out cash and changing the money before you can play. If you are on the fence about whether to place that one-more-bet, you have the opportunity to reconsider at a brick-and-mortar casino.
- You Get to Meet People. One of the biggest advantages of land-based casinos is you get to meet people in the flesh. Casinos are bustling, friendly places where it is easy to meet people on a night out. Online casinos simply cannot compete with the social aspect.
The Disadvantages of Land-based Casinos
The main disadvantages of land-based casinos are:
- There Is Less Choice. Land-based casinos only have a certain amount of floor space, so they are limited in the number and variety of games they can offer, unlike online casinos.
- You Can Waste Time. It takes time to take out cash and travel to a land-based casino, whereas you can start playing instantly at an online casino.
The Advantages of Online Casinos
The most obvious advantage of online casinos is convenience. You get to play wherever and whenever you want. Other benefits of online casinos are:
- You Do Not Have to Interact with Others. Not everyone is a social butterfly. If you are put off visiting real-life casinos because there are too many people around, online gambling will be the right option for you.
- You Can Take Advantage of Offers and Bonuses. All online casinos use offers for new players and regular players. Land-based casinos simply do not offer the same range of incentives.
The Disadvantages of Online Casinos
So, what about the drawbacks of online casinos? The main disadvantages are:
- Online Casinos Are Anti-Social. Yes, you might be able to use chat functions online, but that social interaction is simply not the same as real-life socialising. Use online casinos too much, and you could potentially become anti-social.
- It Can Be Easier to Lose Money. At online casinos, you can set limits for a pre-determined amount of money to play over a specific timeframe. In theory, that means you can stop losing money. However, you have to actively-select that feature, and the feature can be hard to find. If you do not set personal limits, you could soon find yourself losing too much cash.