A must-have on your next hiking holiday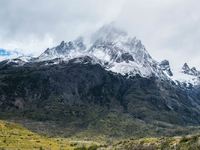 A beach holiday is not difficult to pack for. Typically, you'll need little more than the basics - trunks, a towel, sandals – it's all about relaxation. However, while the average holidaymaker might be satisfied with a couple of weeks by the sea, the increasing popularity of activity holidays in recent years means many of the more of us are packing our bags with a very different set of needs.
Far from the sandy coastlines, there is another type of holidaymaker finding their relaxation and inner peace in the forests, mountains, and canyons of the world. They can find their next adventure from the comfort of their homes, right on their phones, but when you're heading into the wilderness, 'fail to prepare, prepare to fail' is the #1 rule – nobody wants the weather to rain on their parade.
Fail to prepare
The Adventure Travel Trade Association conducted a survey from 2015 to 2017, on the habits and preferences of the adventure holidaymaker. They found that, whilst also overtaking a range of other popular pastimes such as kayaking, scuba diving, and horse-riding, hiking has become the number one most enjoyed activity for active travellers.
Hiking can be an amazing experience, putting you in touch with nature and stripping back the unnecessary appendages and stresses of everyday life. However, it also puts you in locations where weather and terrain can vary, and, essentially, are completely unpredictable.
A question of quality
Of all the hazards and unpredictable, many of which you can avoid with a simple map, having the right raincoat can be your best friend when the weather takes a turn on you. Centrally, it's about quality, comfort, and durability. If you're looking for something, the kind of clothing that a professional trust tends to be a good place to start.
High-quality clothing, like those produced by engelbert strauss, for example, have made them Europe's leading manufacturer of workwear and work equipment. Founded back in 1908 and run by four successive generations of the Strauss family – it comes down to extensive expertise that has allowed them to apply the latest technology, high-quality manufacturing, and in-house craftsmanship to engineer, not merely workwear, but apparel that works.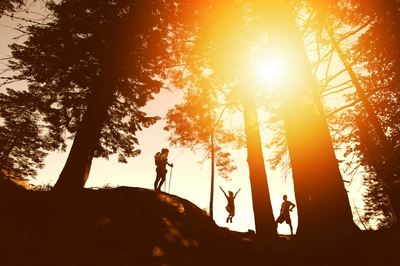 In the heart of nature, while breath-taking, a hiking holiday shouldn't be about risks or discomfort. High-quality clothing designed to brave the elements is unsurprisingly top of the list for the ever-growing community of thrill-seeking hiking holidaymakers, with many suitable options.
Some of the best hikes in Europe will feature sights and spectacles many will struggle to replicate anywhere else they travel. From the Fjords in Norway to Mount Triglav in Slovenia, or the King's trail in Sweden – many of the best hiking locations fall north of the Mediterranean coastal climate most of us are accustomed to on the average vacation. That's why the choices made on the types of clothing we bring, and sort of criteria we use when making a selection, are so important.
A chance of showers shouldn't be an obstacle for those who look for more than a deckchair to really find the fun they're looking for. Luckily, with the right clothing, a map, and some good company, you shouldn't mind getting caught in the rain one bit.