How technology has drastically diversified iGaming and online casino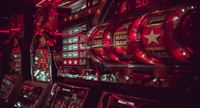 Betting has long been a part of British culture. High-street betting shops, bingo halls, and casinos have been a mainstay in Britain for a number of years. In recent times the gambling industry has exploded, and it hasn't been built on consumers playing at the previously mentioned locations – nowadays, they're playing at home too. The rise and rise of online gambling has been remarkable.
The Internet Age
Since the turn of the century, technology has been developing at a rapid-fire rate. The internet has changed from being an information source that was used primarily on computers, to an all-encompassing online space that has changed the world. The introduction of smartphones and social media sites represent this change most clearly, but the new digital world has affected practically every sector, with the gambling industry a particular beneficiary.
The growth of online gambling
Gamblers no longer have to leave the house to place a bet, and that ease of access has spearheaded a rise in profits for betting companies. Most betting companies have sophisticated apps now, making it easy for consumers to play on a phone, laptop, or tablet. A whopping £14.5 billion was spent on gambling between October 2017 and September 2018, with the vast majority of that money being spent online.
Players have a huge array of choice in the modern age. The number of betting companies has skyrocketed in recent years, with each company offering different ways to play. Even online, the traditional games are popular – online bingo is a big money-maker, with roulette and blackjack among other popular online games. As well as traditional games, many betting companies offer complex online games as part of their overall package. Many sites host mini video games, including old-school arcade games and titles based on popular films and TV series.
Sports betting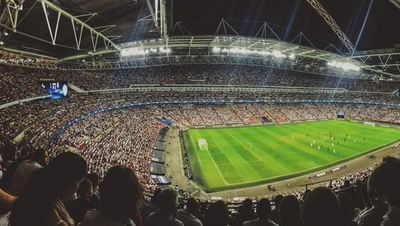 Casino betting is just one part of the overall rise of the online gambling industry, with sports betting also becoming more popular than ever. Football remains extremely popular in Britain, and the development of online betting has opened new betting markets.
Customers can now bet in-play, allowing betting companies to take bets during a match on markets such as next goalscorer or next yellow card. Betting websites are now very responsive, and they can even facilitate bets on whether a penalty taker will score or not during a penalty shoot-out, something that would have been unthinkable not so long ago. Betting is a huge part of British football culture now, with betting on boxing, cricket, and other sports becoming increasingly popular.
Offers
As previously mentioned, there are hundreds of betting brands now operating in the UK, and in such a saturated market, most betting organisations are offering significant deals and offers to entice new customers. The lure of free bets and spins and enhanced football betting odds have helped to massively increase the number of people playing online in the UK, a trend that is likely to continue for a number of years. The online gambling industry is likely to keep growing and growing as time goes on.