Is online bingo emerging as one of the best ways to meet people?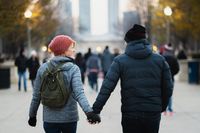 Bingo has a long association with being a social pastime. Going down to the bingo hall would give players an opportunity to meet friends and have a good old chinwag, with the actual games of the ball draw often acting as an added bonus. Nowadays, more people than ever choose to play bingo online. And the variety on offer there has served to attract a wider playing demographic than in the so-called golden age of bingo in the 1980s and 1990s. Online bingo operators are aiming to recreate the social side of the game in an internet setting, and these sites can be great places to meet people.
Bingo Sites Have Plenty of Options to Suit Everyone
In the old days of the bingo hall, a lot of people had no interest in visiting one of the brick and mortar locations. They may have felt they had nothing in common with the type of people who frequented them, or perhaps had no interest in playing the game. This has changed in the internet era, though. Nowadays, there is so much diversity that a broad range of people find themselves drawn to online bingo sites. Indeed, around 38 percent of players in the 25-34s category are men, and the age gap between the eldest and youngest players has widened.
The main reason why so many different types of player are flocking to bingo sites is for the vast array of games on offer. Bingo comes in a number of different shapes and sizes, with themes being used to instantly attract players to the games. At https://bingo.paddypower.com/, there is a Deal or No Deal bingo room, a pirate-themed offering, a Diamond Room and many more options. Along with these, there are also themed slot games which are based on well-known television series or popular mythology.
Meeting People Online is Nothing New
Ten years ago, some people may have scoffed at the idea of meeting new people online. But in 2020, this is one of the most common ways that new couples meet. According to https://news.stanford.edu/, 39 percent of heterosexual couples met their partners online in 2017, and this figure is on the rise every year. This is most commonly done by visiting dating websites, but there are other, arguably more enjoyable ways to meet people online.
According to https://www.elitedaily.com, some people just don't like dating apps. Online bingo could be an exciting alternative to dating apps for people who want to combine meeting new people with some fun activities. There is the option to go online and enjoy the games, but a lot of the sites also have chat features that allow the players to get to know each other. This is most commonly found in bingo rooms. With the themes on offer, you can be sure that you are going to be chatting to likeminded people as well.
For people in search of an alternative way to find dates or simply make new friends, online bingo could be the way forward. More people are playing than ever before, and there are plenty of interesting games to appeal to a vast range of players.