Understanding the technology behind the rise of the gambling industry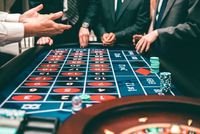 The stats behind the rise of the worldwide gambling industry are incredible. For example, in the UK, the gross gambling yield has risen from £8.5 billion in 2011 to £14.3 billion in 2020, meaning the sector has almost doubled in size in less than a decade. The figures in the US are no less impressive – the video gaming industry, a market that utilises several gambling methods, is now worth £15.5 billion, or $20bn. And these are only two examples. From Finland to Australia and New Zealand and the Far East, the trends are going in the same direction.
The obvious answer to why the wagering market is booming is the internet. Thanks to the cyber highway, and the investments in mobile technology such as 4G and 5G, there is more availability, a stronger emphasis on security and superior customer service. Of course, it's wrong to say that online betting hasn't been a revolution for gambling companies globally; however, the platform is just a vehicle. The tech behind the popularity is much more diverse and specific.
Smartphones & Mobility
Smartphones and mobile devices are now integral parts of everyday life, and gambling is no different. Research by Ofcom points out that almost 80% of adults use a phone, which is part of the reason there is now double the number of online gamblers compared to 2015. Five years ago, when the figures were first tracked, 23% of digital wagers were done via mobile devices. Currently, the figure is closer to 50%.
However, it's more than the fact that modern phones connect to the internet. They do, which is vital to the rise in the gambling industry's fortunes, but they also leverage applications. Apps not only make products and services more accessible, but they encourage gameplay too. Website Builder notes that 2% of app users open an application over 100 times per day. As a result, the increased social mobility tempts users to play consistently for extended periods.
Also, smartphones are becoming increasingly intelligent, a property that casinos and gaming developers and creators are taking advantage of. The latter is releasing cloud-based programs that let gamers choose which platform they prefer to play on without impacting the user experience. The xCloud, Microsoft's latest software, is similar to a casino or betting app in the sense that it's always available 24-hours a day.
The Reliable Nature of Reviews
Security has always been important for gambling establishments, but never more so than when they moved online. If anything, the internet created more problems as players were worried about a lack of safety protocols leading to worst-case scenarios. Thankfully, digital wagering companies fought back, and they did so by using reviews due to the stats behind them. Did you know that 94% of online customers read reviews before making any purchasing decisions? This is at both the local and international levels.
Not only that, but 93% decide if a firm has a good reputation by checking the available reviews. Out of this group, 68% of people interact with the companies that can provide positive feedback. Any casino online understands the power of healthy PR and the effect it has on potential customers. This is why most of the companies encourage include positive feedback on their websites and social media channels.
A high level of customer service is another feature that plays into digital casinos' desire to make players happy. As well as the typical phone number and email address, wagering firms include everything from live chat to chatbots and Skype and WhatsApp calls.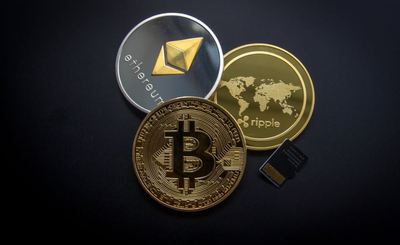 Payment Methods & Cryptocurrencies
Before 2010, Bitcoin was something nobody knew about. Then, in 2016, the share value of a single coin skyrocketed to over £21,000, and people started to take notice. Still, cryptocurrencies aren't regular types of payments you see daily, such as cash or card transactions. Mostly, they are used remotely by a small section of people.
Still, this hasn't stopped casinos and betting companies from introducing them as valid payment methods across the board. European Gaming reports that around 350,000 transactions are confirmed every day, which is a rate of 15,000 transactions per hour or four every second. For casinos and their players, cryptocurrencies offer people the anonymity to play online without any security concerns. However, there is more to it than avoiding the limelight.
Bitcoin and co., in particular, are popular with casinos as there are no transactions fees or limits, meaning users can tailor their experience to their specifications, unlike with traditional currencies. Again, this highlights the gambling industry's passion for creating an unparalleled, one-of-a-kind service, and it does so through its adoption of any technology that it believes will push the market forward.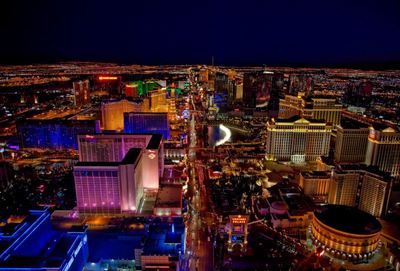 Transport Links
It is a mistake to assume that the technology behind the rise of the wagering sector is not only because of the internet but somehow linked to it. Land-based organisations highlight how this isn't the case. In 2020, traditional casinos and betting shops still bring in billions of dollars of revenue, with the former holding a 94% market share worldwide. To put it into perspective, Las Vegas alone pulls in 42 million visitors, 73% of which gamble while they are in town.
However, Vegas is no longer the king of the casino industry, thanks to the APAC region. In China, for example, Macau's casino revenue now exceeds the entire state of Nevada, not just LV. In Australia, gross yields for both mediums are pretty much split. These stats prove that land-based casinos are still big businesses with few, if any, links to the internet, yet they use a combination of improved transport links and content marketing to lure in visitors.
Macau, especially, has moved towards a more inclusive advertising strategy that promotes its services to interested parties around the world. Previously, 60% of its revenues came from VIPs but with cheap air travel and transport links, the industry started to branch out to expand on its already huge profits.
The gambling sector relies on the internet a lot. Still, it leverages different technologies, from review platforms to payment methods and transport links, to encourage a broader demographic to try its products and services.