From game show originals to casino adaptations, music has always been key to building excitement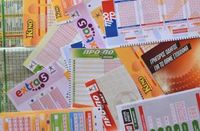 Game shows are often hailed as magical television experiences, especially thanks to the settings and the music. In both days gone by and in today's world, the mystique of these shows has often been a key part of their success, with a vital element of that being the music they use.
Game shows' new home at online casinos
Before getting into that, however, it's worth noting that with the advent of the Internet has allowed the mystery to become more widespread, although not just in game shows. The Internet has brought with it the rise of online casinos which allowed people to find a multitude of games such as the best scratch cards online from the likes of Paddy Power. Scratch cards, even before online casinos, have always been a tense affair, not least thanks to the act of scratching the film off to reveal any potential winnings. Even with them being online, the suspense is still there as the notification of any money won isn't instant - you'll still have to wait for the whole card to be scratched off. One major thing that online casinos have done is bring together a multitude of different online scratch cards, some of which are based off game shows such as the classic British show Deal or No Deal, presented by Noel Edmonds.
The UK's most popular game shows
Linking into that, when it comes to the excitement factor with game shows, Deal or No Deal has done a brilliant job of bringing in that anticipatory notion that makes such programmes exciting. The entire programme was built around a tense atmosphere, not least exuded by some of the show's choices for music. When the Banker rang, they would play some sinister piano tones which along with the ominous phone ringing did certainly help to create an atmosphere.
Going further back in history, the classic Bruce Forsyth-fronted Play Your Cards Right utilised music in a completely different manner. As with a lot of the late Forsyth's shows, the success of it rested on interaction with the contestants, which always made for brilliant viewing, and music was only used in an incidental fashion - at the end of rounds for example. It also relied a lot on audience interaction, not least thanks to the mob-like shouting of "HIGHER, HIGHER" or "LOWER, LOWER" dependent upon the cards in play, as well as some of Brucie's signature catchphrases that would always get a rapture of applause or a large shout from the crowd.
For other shows, such as the Chris Tarrant and now Jeremy Clarkson-hosted Who Wants To Be A Millionaire?, as it's such a tense affair anyway, the show makes use of a lot of short, sharp sections that really pile on the pressure for the contestants, and even the studio audience to some extent if the contestant utilises the 'Ask The Audience' lifeline.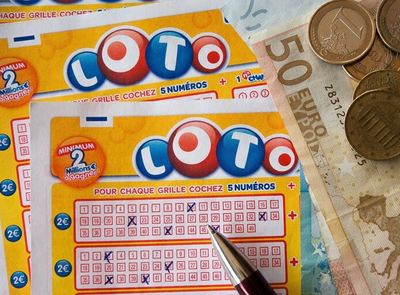 Game shows have often made use of music for lots of different purposes. For some of the more light-hearted affairs, expect it to be used either in an ironic sense or maybe just at the end of the odd round. However, for the more nail-biting pieces of action, it'll be threaded throughout the show's every twist and turn, designed to make it more exciting and a lot more entertaining. Now that game shows have found a new home online - whether in live casino games or the scratchcards we saw earlier - expect to continue to hear your favourite themes used to build tension.