7 gift ideas for men they will surely love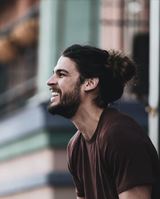 Buying gifts is notoriously difficult. It's something most people have a hard time doing. It doesn't matter if you're buying for a friend, a loved one, or an acquaintance. The amount of effort one puts into getting a gift is always a bit more than we want it to be. Maybe it's because we don't want it rejected. Getting a gift rejected is the worst. Good thing the internet is here to keep you from getting your gift met with a twisted smirk and a disappointed sigh! This is especially true of guys. Guys are notoriously bad at feigning interest in gifts. You can hear it in their voice. So if you're looking to get the man in your life something nice, something to knock their socks off, here are 7 ideas that are bound to click.
Jerky Bouquets
Men like getting bouquets. They might not like to admit it, but getting a bouquet makes them blush just like anybody. The difference with men and manly gifts is that a flower bouquet won't cut it. You need to get a bouquet of meat. Yes, you read that right. A bouquet of meat. It is the undisputed king of manly gifts you can get. Think about it. A package comes in, it looks like a bouquet, you give it to your man, and you wait for the expression to change on their face. They're going to try to be sweet. That's just how they are. But when they open it and see that it's their favorite smoked beef jerky? They're going to freak out. Try it out.
Game Console
If you have a gamer in your life, get them the latest console. Why not? It's not like you give gifts every day. Miles will make this gift count. Now, this doesn't work with your rich friends that have the latest PlayStation nine pre-reserved. Get this gift for somebody that you know has been either saving or putting money away for something bigger. We all know what they want. They want that video game console. Get it for them.
Whiskey Sticks
There has been a resurgence of whiskey over the past decade. Ever since guys started growing their mustaches and buying beard oil, there's a whole culture that evolved around whiskey. The problem with whiskey is that it's expensive. And because everybody is trying to cultivate their pallet to understand the deeper notes of a spirit meant to get them drunk, there is a new competition and having the best kind of whiskey. You can easily turn any cheap whiskey into a deeply noted, oaky, smoky carafe filler. You just need to find the right " whiskey sticks". These are flavor-infused bits of wood that you can put into any bottom shelf whiskey and turn into a high-class experience.
Leather Bag
Who doesn't like leather? Sure, some men are not into the whole "animal product" thing. But for those that are, a solid leather bag is where it's at. Every man wants to walk into that board meeting bringing the fire. Aside from a sharp suit, a solid leather briefcase or even a pilot bag adds volumes to that presence.
Sharp Suit
Speaking of sharp suits, schedule a date with a tailor. Have them fitted for something nice. A sharp suit goes a long way. Most guys will swear up and down that they prefer to look casual. "I don't need a new suit" and "I'm fine with the basics" are their go-to statements. Ignore that. They'd love a sharp new suit as a gift.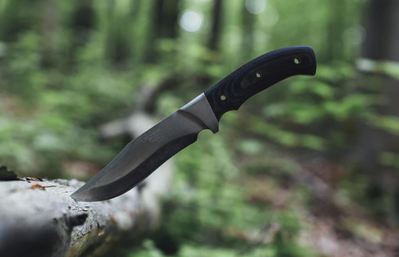 Sharper Knife
Every man needs a good knife. It doesn't matter if they're an outdoorsman, an accountant, or a bartender. Everyone should have at least a small pocket knife in their everyday carry. Of course, one shouldn't bring a knife where they should not. But everywhere else? There should be a blade somewhere. Preferably in their boots.
Boots
Speaking of boots, every man loves a good pair of boots. Even if they are a flip-flop wearing beach bum, they'll like it. Having that one pair of solid boots that go with anything is going to put a smile on their face. Stick to a classic boxing or a tried-and-true motorcycle boat. That should do the trick. If they've shown you a pair before, get those.
Aside from tickets to their favorite ball game, or a dream vacation for them and their friends, these are the seven gifts that will make any man milk. It's not a matter of holy impressing them. It's a matter of adding spin to practicality. Men love utility. That is not going to change. But if you can add a little bit of pizzazz to the things that they use every day, you'll add to their confidence and they'll think of you every day they use it.