Four online bingo themes we're likely to see more of in 2021
Online bingo is increasingly popular. With more people than ever playing the game from their mobiles, tablets, and laptops, it has a total gross gambling yield of almost £200 million per annum.
In order to maintain this momentum, the industry is continually innovating and adding new and original products to its line-up. This means that new games are constantly being created, with novel patterns and trends emerging year on year.
For those who enjoy giving the game a go, here are four themes that we're likely to see more of in 2021.
Deal or No Deal
Deal or No Deal variants are always enjoyed by online bingo players, so it's no surprise that new titles and versions are expected in 2021. These games, which draw inspiration from the TV show of the same name, share many features in common with their onscreen counterpart. The boxes, in particular, are a big lure, helping to add some additional excitement to an already thrilling game.
Providers of online bingo in UK already have numerous options available, including standard Deal or No Deal bingo and a Deal or No Deal Multiplier, but their popularity proves you can never have too many. Even then, there are many other bingo entries and games based on existing franchises for players to explore.
Myth-based games
According to the statistics, the online casino and betting industry had a total gross gambling yield of £5.7 billion between April 2019 and March 2020. This shows how popular this type of online entertainment is, and the most successful titles often have a strong story behind them. That's because players enjoy an immersive as well as action-packed experience, and one way to give them this is to build on existing myth and legend.
An example of this in action is Age of the Gods bingo, which features a pantheon of Grecian gods and goddesses. The mass appeal of this type of game means that more titles are likely to be created in this genre as we move forward into 2021.
Slingo titles
Slingo, which combines the best of slots and bingo, is also likely to feature heavily in the coming year. While this is a fairly recent addition to the line-up for many online providers, Slingo as a concept has actually been around since 1995 and is played by over 55 million people across the world.
Given that it seems to be gaining even more momentum among the online bingo community, expect to see a slew of new titles hitting the market soon.
Games of luck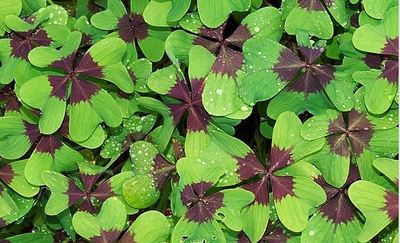 Last but not least, lots of new content hitting the market in 2021 will centre around luck. Games like Rainbow Riches are already incredibly popular and very much celebrate the fact that this pastime is entirely dependent on fickle fortune.
This is something that players seem to quite like being reminded of, perhaps because it amps up the excitement in some way. Whatever the reasons behind this, developers are likely to have seen this trend and decided to capitalise on it.
Tell us, which of these four bingo trends are you most excited to see emerging?