Mobile gaming genres leading the way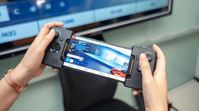 Without doubt the most popular gaming platform in world right now is within mobile as it has attracted a much wider audience – particularly over this past year many different genres within mobile gaming have found a strong footing and have continued to grow too. This has also meant that a huge diversity is found in new genres becoming popular and more readily available too, but which are the biggest genres in mobile gaming, and which are leading the way for change?
Battle Royale ¬– The big games like Fortnite and PUBG are more of a fit for the competitive gamers as many made the transition to take part in the growing mobile esports scene – and battle royale games have certainly been at the centre of this push for mobile esports. The ports had been handled quite well, and the interactive nature of them gives viewers something exciting to watch – other games have also started to grow, but none quite as large, and none quite as fitting for a developing competitive scene either.
Trading Card Games – When players think of TCG games, one big name comes to mind – Hearthstone. Being incredibly successful on both PC and mobile, the growth is somewhat slowing, but it does remain to be the biggest competitive TCG in the world. With the recent resurgence from collectors in the Pokémon market, it has had a small impact on rejuvenating players interest, and games such as Hearthstone have been able to find a benefit – with recent big announcements made at Blizzconline too, it seems there's still plenty of life left in the game.
Online casinos – A big winner amongst an audience not typically attracted gaming has been found within different online casino and gambling platforms – as the big operators begin to launch their own services as brick-and-mortar locations begin to close, services like Ladbrokes slots have only grown in popularity. Online betting has also found a strong foothold for the same reason, as many offline betting locations seem to be shutting their doors for good and moving online, the market continues to grow and attracts a wider audience.
Mobile has also become home to some of the faster growing technologies in the gaming space too – back in 2016 with the release of Pokémon GO, millions were able to see the benefits on newer tech like augmented reality and all of the options it could provide in the gaming space. Whilst AR may turn more toward utility usage, virtual reality is certainly the future for gaming as a whole too and virtual reality is moving into different mobile platforms and certainly looking to be the future in mobile. As the demographic and audience changes too, the types of games that remain popular will change too – where the above might be true for now, that may not always be the case, and other individual markets like esports and streaming will play the biggest role in shopping the future for mobile gaming, and for gaming on every other platform.