What is a senior care residence, and why should you consider it for your elderly relatives?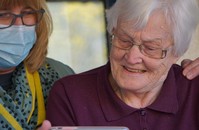 Growing up is a part of life that you can't just shake away. Whether you like it or not, one day you must face a point in your life when you have become old. Your whole body covered with wrinkled skin, your standing posture weak and forgetfulness will be your best friend. Yes, age is cruel enough, and it does that to people. But senior home care residence for elders has always provided a lovely way to ensure safety for your dear elders or senior relatives.
At this time of age when people grow old, they become weaker than ever. This is the time when old people desperately need someone to rely on. Someone who can take care of them properly. Someone who can be there for them without mentioning it. Someone who will listen to their lifelong stories without passing sarcastic remarks. Someone they can count on to fulfill their sad old wishes. And that's exactly what Senior Care Residences are for.
What's a Senior Care Residence?
Senior care residence is a place meant especially for taking care of elderly people usually aged between their late 50s to whatever lifespan fate has planned for them. Also known as Care Homes for the elders, senior care residences are usually run by NGOs or other non-profit organizations that solely work for servicing mankind just to enjoy the positivity of the noble act and no other financial or economic benefits.
If you are looking for such people who can voluntarily spend their time taking care of elderly people, here's what you should know about the benefits of a Senior Care Residence and why you should consider it for your elderly relatives or friends.
1. A Cozy Comfortable Place To Call Home
Having a place to yourself that you can call 'Home' is one of the biggest blessings. With the help of Senior Care Residence, it is possible to have a home for your elderly relatives who are no longer welcomed by people. A place where they can do what they like freely and happily without being scolded by anyone. Everyone likes to live in their own house as they feel more at ease. According to people at Arcare, about 42% of senior citizens like living in a senior care residence because they can live by their own set of rules not having to follow anyone's schedule. The craving for a cozy comfortable home can be easily satisfied with the help of Senior Care Residence.
2. Personalized 24/7 Day- Night Care
If you live with an elderly relative, you must be aware of the number of responsibilities that come when you're living with them. Being the bread earner of the house doesn't make the situations any less complicated, but it only adds more to it. Being away from the house all day, working hard to make a living, facing different kinds of problems. After that, not much strength remains to handle more responsibilities. So, a senior care residence provides an easy yet the safest and most secure option to take care of your elderly loved ones as they provide personalized 24/7 care to them.
3. Relaxing Peaceful Environment
Away from all the chaos of the world, a senior care residence is built in a peaceful relaxing environment that's beneficial for all elderly people. Every day spent there feels like bliss which is perfect for your dear elders. No complications, no daily drama, no violence, and absolutely no more mental stress. The place provides them a tranquil peace of mind that has an optimistic effect on their mental as well as physical health. It is a source to achieve an improved healthy lifestyle for your elderly loved ones.
4. Effective Physical and Mental Curricular Activities
To ensure a well-spent time, senior care residences take care of your elders' physical health and entertainment as well. For this, there are several physical and mental activities to pass time for your elder relatives. Various curricular exercises and fun games to engage them while they're living there. From walking their pet dogs in the calming garden fields to playing Bingo with their friends, all activities promise quality time for your elder relatives at a Senior Care Residence.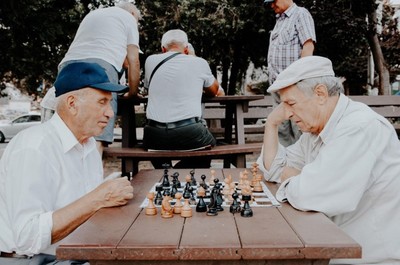 Knowing all the perks of a Senior Care Residence, I don't think you should waste another moment to make a booking for your elder relatives. Don't let their last days pass by facing troubles and your spoiled mood swings. Instead, give them all the reasons to be happy and a 24/7 day-care with a secure comfortable home.