4 things you should know about children's insurance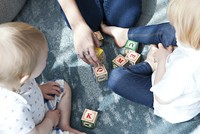 Buying an insurance policy for your child is probably not something you prefer to think about, as using it could be a parent's worst nightmare. However, aside from helping you out if something happens to your child, an insurance policy can serve as an investment in your child's future. With the right plan and payment option, you can pay for your child's education and healthcare. Plus, you can make sure they are cared for if something occurs to you. Here are 4 things to consider if you are thinking about purchasing children's insurance.
1. The Cost
Your monthly costs for children's insurance will depend on several factors. First of all, insurance companies tend to offer cheaper premiums for younger children, so you might want to tackle this early on. Depending on the type of policy you pay for, you can have your child secured for life at a very affordable price.
When it comes to the coverage you buy, this also affects your costs, as does the type of payment you choose. Generally, the further ahead you put your final payout date, the lower the monthly premium you'll pay. Additionally, you will have an option to pay off the policy within a shorter amount of time by making larger monthly payments. This way, you could have a closed insurance for your child in just a couple of years, and your child will be secured should something happen to you.
2. The Benefits
Purchasing an insurance policy for your child can bring a wide range of benefits. Certain policies will allow you to receive monthly payments to cover the medical costs of a child, and if the worst happens, the rest of the policy will pay for the funeral expenses. With other plans, you may have the option to convert them into a policy without a medical exam when your child reaches adulthood. In Canada, there are numerous other insurance options available to help ensure your child's healthcare. If you are looking for more information about Canadian children's insurance, the licensed advisors at https://www.policyadvisor.com/ can help you compare all the available options. As the right insurance plan can help pay for your child's college, first home or insure them if you pass before them as well, it's worth knowing all your options.
3. The Payment
The sum your child receives from the insurance policy depends on the type of the purchased policy and its duration. There are two main types of insurance policies: a term plan and a permanent plan. And while the termed plan offers lower premiums, the sum received will also be considerably lower. On the other hand, with permanent insurance, you will pay more, but your child will get more at the end as well. Of course, the choice will be yours, but with the costs of medical services and education increasing rapidly, it's worth considering the permanent plan. With the permanent plan, your child will have the option to receive their money in either smaller portions or as a lump sum. This way they can decide how they are going to spend their money during their education and after.
4. The Risks
You will need to understand that this is a long-term commitment that only brings benefits for your child. Barring the worst-case scenario, you will not have any privileges from it, and on top of that, you will have added costs to your monthly budget. For this reason, you should only consider getting an insurance plan for your child if you are sure you can afford it. It's a good idea to get an evaluation of your income to avoid payment lapses and similar issues with the insurance company.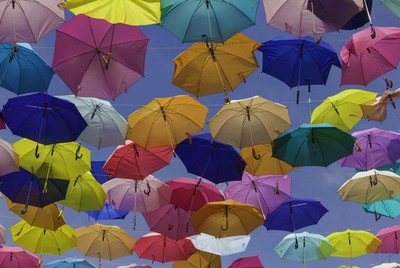 While having a life insurance policy for your child can qualify you for a tax deduction, the reduced sum isn't that high. Also, with a permanent, convertible insurance plan for your child, you will have to make sure you transfer the ownership to your child as soon as you can. It's best to do this a couple of years after they reach legal adulthood to avoid any tax entanglements.
Whether you buy insurance for your child or not will be your own choice. However, you should definitely consider the benefits a suitable insurance policy could bring for your child. With a relatively low monthly cost, you can cover many expenses in the future if needed. And if you have your own insurance covered, there is no reason not to get your child insured as well. It may be an unpleasant topic to consider, but in today's world, you never know when you or your child might need the extra money from the insurance payout.