Global pandemic leads to record sales for New Jersey Lottery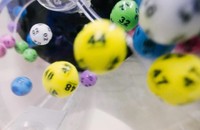 Some major world events happened in 1969. The Beatles performed in public for the last time at the infamous Apple Records rooftop gig, peace-loving music fans flocked to Woodstock, and Apollo 11 landed on the moon. 1969 was also a notable year in New Jersey in the United States because it was the year that the lottery was introduced. Indeed, the New Jersey Lottery is the second-oldest lottery in all of the US, after New Hampshire's lottery, which was introduced in 1964.
Over the years, the New Jersey Lottery has not only allowed players to win a share of more than $42 billion in prize winnings. It has also contributed over $28 billion to the state. The popularity of the lottery is not slowing down. In fact, the opposite happened between June 2020 and June 2021. The New Jersey Lottery saw record sales, which was largely to do with the global coronavirus pandemic. Let us take a closer look at the New Jersey Lottery and its recent record-breaking sales figures.
What lottery games are available in New Jersey?
Unlike other countries, such as England, the US typically offers many more game variations for lotteries, and New Jersey in particular has a spectacular range of games. There are eleven draw games, which include Powerball, Mega Millions, and Jersey Cash 5, and scratcher games are widely available too. But there are also a handful of unique games that are in categories of their own, including Fast Play games that combine the best of scratchers and draw games. They offer instant wins like scratchers, so there is no waiting around for a draw to take place, but they also offer progressive jackpots that continually build, which is a feature more associated with draw games. A full list of lottery games in New Jersey can be found here.
What were the New Jersey Lottery's record sales figures?
As mentioned, the New Jersey Lottery saw record sales from June 2020 to June 2021. But exactly how much did people spend? Well, it was a whopping $3.68 billion in sales. That was a major increase, of 14.6%, on the year before, too. Furthermore, the 2020/21 report from the New Jersey Lottery Commission only contains unaudited results, which almost certainly means the precise amount raised by sales in that period will go beyond the £3.68 billion reported.
Why did the New Jersey Lottery have record sales?
The Executive Director of the lottery, James Carey Jr., said that the high sales figures were due to a number of reasons but they were undoubtedly boosted by the pandemic. Why? For the simple reason that people had limited entertainment options and were looking for other inexpensive and convenient ways of entertaining themselves. James Carey Jr. said he was very proud of the lottery's achievements within that year period, seeing as circumstances were extraordinarily difficult for businesses and organisations of all kinds. He went on to say how thankful he was to everyone who had assisted in maintaining operations during that time, from retailers to in-house teams.
Also, another reason the New Jersey Lottery has seen an increase in players in general in recent years is partially to do with the fact that there is now a handy app. That was not around in 1969! The NJ Lottery App can be downloaded from a variety of stores, and with its convenience, it has made checking winning numbers easier than ever before. You can scan tickets to instantly find out whether you have won. You can even scan your scratch-off tickets to stand a chance of winning a second-chance prize.
What were the sales like for individual New Jersey Lottery games?
For the first time ever, the New Jersey Lottery saw scratch-off sales exceed $2 billion in the 2020/21 year. Other games saw an increase in sales. When combined, Pick-3 and Pick-5 had an increase of sales by around 10%, while Jersey Cash, undoubtedly one of the longstanding favourite games of locals, saw an increase in sales of 35%. Powerball brought in sales of $175 million and sales of Mega Millions reached a staggering $213 million in the same period. As for the players, across all games, they won a share of around $2 billion. It is no wonder more and more people are playing the New Jersey Lottery games. And it will be interesting to see what the lottery's sales figures look like this time next year.